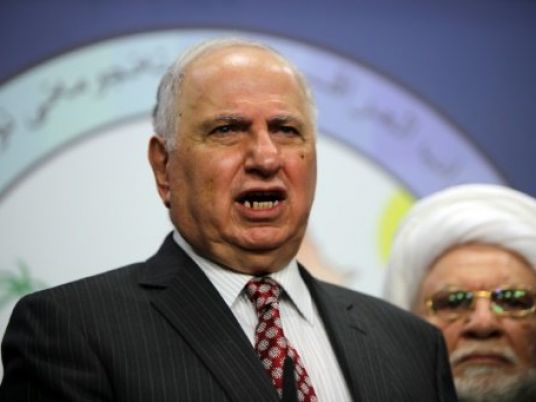 Ahmed Chalabi, a key lobbyist for the US invasion of Iraq who was blamed for providing false intelligence on weapons of mass destruction to justify it, died of a heart attack Tuesday, parliament said.
Chalabi, a 71-year-old lawmaker who headed the finance committee, "died this morning… of a heart attack," parliament said in a statement offering condolences for his death.
Living in exile as head of the Iraqi National Congress (INC), which opposed Saddam Hussein, Chalabi became a White House favorite for information he provided which supported the US justification for attacking Iraq in 2003.
But he lost favor after the invasion when much of his information regarding Saddam Hussein's alleged possession of weapons of mass destruction and links to Al-Qaeda turned out to be false.
He was also accused of providing information after the invasion to Iran, where he is well-received but which was at odds with the US.
Chalabi was also tried and sentenced to prison in his absence in Jordan in 1992 for financial fraud in the collapse of a bank.
Born in October 1944 to a wealthy Baghdad family, Chalabi left the country in 1956 and spent most of his life in Britain and the United States, where he received a doctorate in mathematics.
He organised a Kurdish uprising in northern Iraq in the mid-1990s but hundreds of people were killed and he later fled, returning only when US-led invading forces took control.
Key figures in US president George W. Bush's administration hoped Chalabi and the INC might take over Iraq as an interim government after the fall of Saddam, but his group was little-known and little-liked at home.
Chalabi held the rotating presidency of the US-appointed Iraqi Governing Council after the invasion, served as deputy prime minister and also temporarily held the key oil portfolio, but he never reached the political heights to which he aspired.