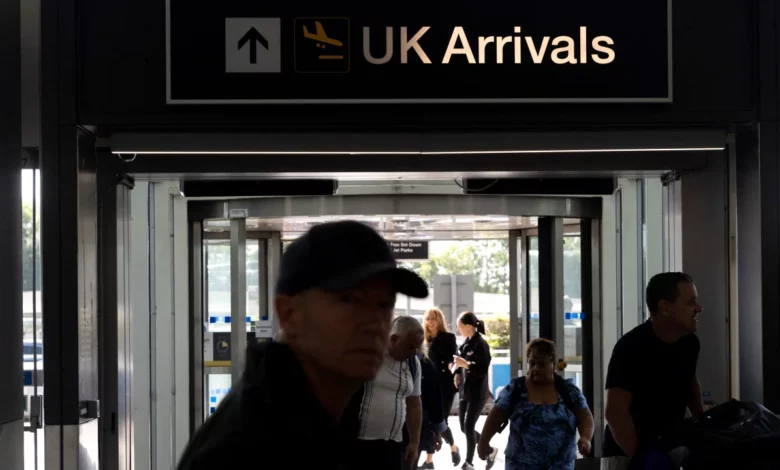 CNN
 —  A nationwide border system issue has hit electronic gates at British airports, causing chaos for holidaymakers and passengers arriving into the country.
Images on social media showed long queues building at major airports, with many looking to travel ahead of a public holiday Monday and with schools also on half-term breaks.
The failure means travelers must have their passports checked manually rather than by machine.
"We are aware of a nationwide border system issue affecting arrivals into the UK," a Home Office spokesperson told CNN in a statement on Saturday.
"We are working to resolve the issue as soon as possible and are liaising with port operators and airlines to minimise disruption for travellers," the spokesperson added.
A London Heathrow airport spokesperson said: "We are aware of a nationwide issue impacting the eGates, which are operated by Border Force.
"This issue is impacting a number of ports of entry and is not Heathrow specific. Our teams are working closely with Border Force to help resolve the problem as quickly as possible and we have additional colleagues on hand to manage queues and provide passenger welfare.
Lucy Morton from the Immigration Services Union told BBC's Radio 4 that depending on the airport 60% to 80% of travelers go through e-gates.
"There's no impact on national security, in fact, actually it will improve national security because every single arriving passenger will be seen by a human being, not a machine," she said.
"But it will build queues and that in itself builds its own set of problems. People becomes frustrated, they take it out on the staff. The staff get verbally abused, on occasion staff get physically abused, they get hit. All of this will start to cascade through the day."