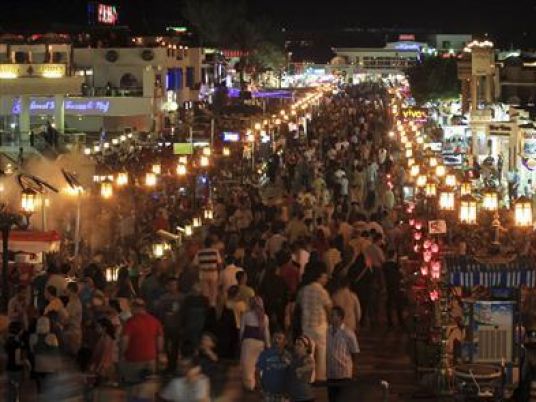 Egypt's Friends Conference, or what is known as the Donors' Conference, will be postponed to March 2015 according to the Chief of the General Authority for Investment (GAFI) Hassan Fahmy.
The delay came to provide the government time to finalize its plans for projects that will be offered in the conference, Fahmy explained.
A major economic summit aimed at encouraging international investment in Egypt will be held in the resort town of Sharm al-Sheikh, he added.
He pointed out that the Egyptian government plans to present 15 megaprojects worth US$100 billion to international investors at the event .
The most important of these projects are Suez Canal Axis Development Projects, the Golden Triangle, North Coast Project and the 4 million acre Reclamation Project, Fahmy explained.
Fahmy expected that countries out of the GCC will participate in the conference. "It's noteworthy that the conference will include expanding investment opportunities rather than receiving grants," he said
"The Friends of Egypt Conference will be an important milestone to determine the level of expected capital inflows over the coming few years, in our view," said Mohamed Abu Basha, Cairo-based economist at EFG-Hermes Holding.
He continued: "The funding and investment commitments the government will receive during the conference will determine the country's need for an IMF deal or not."
"We still argue that Egypt would need to sign a deal with the IMF sometime next year," he added.
The International Monetary Fund will participate in Egypt's economic summit in February, said the fund's managing director Christine Lagarde last week.
Previously, the Saudi King Abdullah had called for a donors conference to help Egypt through its economic troubles after Egypt's ex-army chief Abdel Fatah al-Sisi to the presidency.
Riyadh pledged billions of dollars in aid to Egypt's new authorities after the overthrow of Islamist president Mohamed Morsy on 3 July 2013.