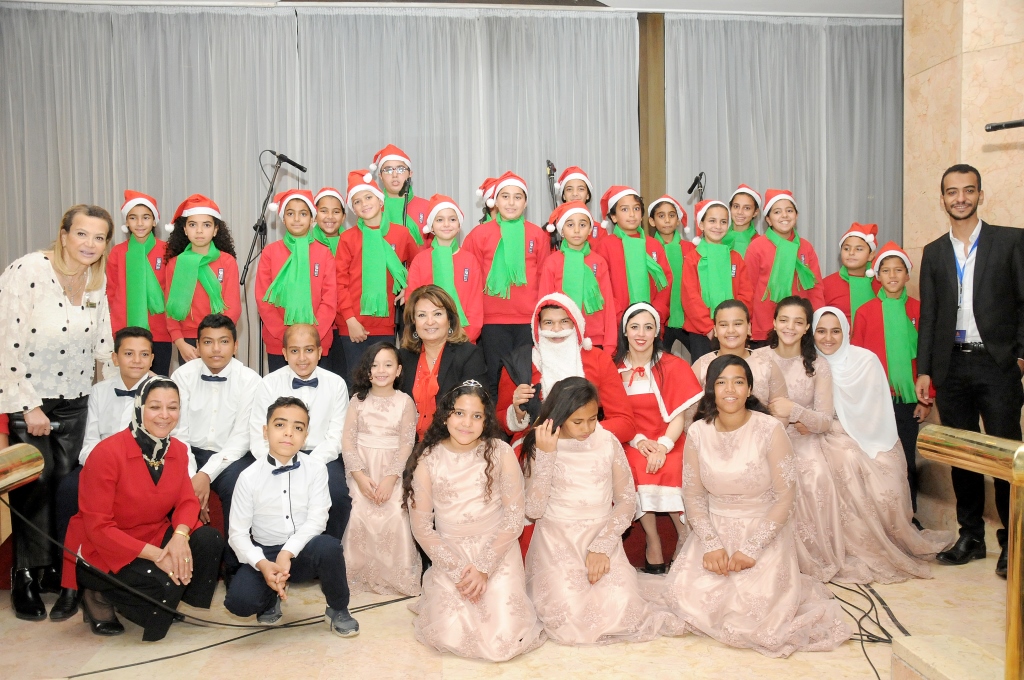 The Choir of Children's Cancer Hospital 57357 was invited to sing along with the American section of Misr Language School Choir at Ramses Hilton Hotel a few days ago, as part of celebrations for the Christmas season.
The event kicked off with a warm welcome speech by the hotel's general manager Soha al-Torgoman, followed by a dazzling musical performance by the participant children.
It was wrapped up with the arrival of Santa Claus, who distributed gifts hand-crafted by the children of the Children's Cancer Hospital 57357.
The festive event is a community initiative organized by the host hotel to support and encourage underprivileged children.
The ceremony was attended by a large number of hotel guests and foreign communities.
The hospital represents a large organization – established through donations from Egyptians, Arabs, and other donors from friendly countries – which contributes to the treatment of hundreds of children, suffering from cancer annually.