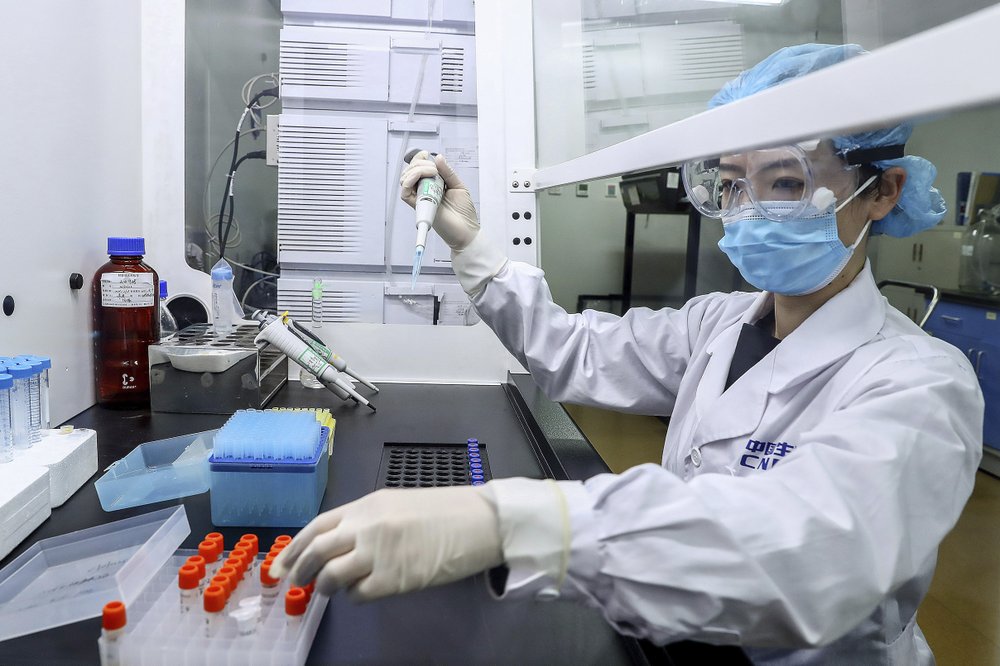 Chinese Ambassador to Cairo Liao Liqiang announced Wednesday that China has now provided a total of 600,000 doses of coronavirus vaccines to Egypt, done so far in two batches in February and March with another soon.
Liqiang said that his country encourages Chinese companies to sell vaccines, and ongoing discussions are in place to have the Sinopharm company produce its vaccine in Egypt.
President Abdel Fattah al-Sisi and his Chinese counterpart Xi Jinping have emphasized strengthening cooperation in various fields between the two countries, including the coronavirus pandemic, the ambassador pointed out.
The government launched its vaccination campaign on January 24 for priority groups, however, officials are predicting a slow rollout as the country waits for the arrival of vaccine orders. The ministry is currently using China's Sinopharm and AstraOxford vaccine and the Russian Sputnik V sputnik in the near future.
The vaccination campaign started in Egypt with medical staff teams, and earlier in March with seniors and those with underlying health conditions.
Egypt on Tuesday reported 778 new coronavirus cases, bringing the country's tally up to 206,510, ministry spokesperson Khaled Megahed announced.
The nation's total death-toll is now 12,253 after the ministry announced 43 more deaths.
And 432 patients were discharged from quarantine at isolation hospitals, raising Egypt's total number of fully-recovered cases to 157,006.