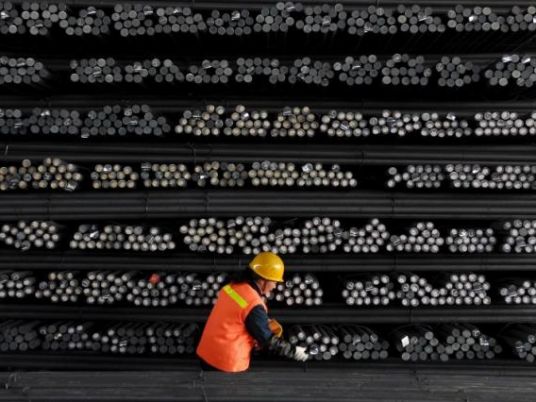 China's economy isn't headed for a hard landing and isn't dragging on the global economy, China's top economic planner said on Sunday, but uncertainty and instability in the global economy do pose a risk to the country's growth.
China on Saturday acknowledged it faced tough challenges but said it would keep its economy expanding at least 6.5 percent on average over the next five years while pushing hard to create more jobs and restructure state-owned enterprises.
"China will absolutely not experience a hard landing," Xu Shaoshi, head of the National Development and Reform Commission (NDRC), told reporters at a briefing. "These predictions of a hard landing are destined to come to nothing."
China's economy grew 6.9 percent in 2015. While that rate was the slowest in a quarter of a century, the pace was still relatively fast among major economies, Beijing says. China has set a growth target of 6.5 percent to 7 percent for this year.
The state of the world's second-biggest economy and Beijing's ability to manage it were key talking points at a Group of 20 finance ministers and central bankers in Shanghai last month.
Premier Li Keqiang says China has the confidence to handle the complexities both at home and abroad while pressing ahead with reforms.
"In general, I think China's economy performance has stayed at a reasonable range [since 2015]," Xu said, adding that the Chinese economy shouldn't be viewed through traditional perspectives.
"First, we should look from the angle that the economy has entered the 'new normal' period," he said, in which growth rates have shifted and the economy's growth engines are changing towards services from investment.
In the run-up to parliament, Beijing has flagged major job losses in the country's bloated coal and steel industries. But plans to reduce industrial over-capacity were unlikely to result in large-scale layoffs, Xu said.
Economic growth will create more jobs and help offset the impact of capacity cuts, he said.
China also plans to launch several mixed ownership pilot programs in the oil, natural gas and rail sectors, Xu said, part of the most far-reaching reforms of its sprawling and inefficient state sector in two decades.
In September last year, China issued guidance on reforming state-owned enterprises, including the introduction of so-called mixed ownership of state firms.
China has about 150,000 state-owned enterprises, managing more than 100 trillion yuan (US$15 trillion) in assets and employing over 30 million people, according to the official Xinhua news agency.
Nonetheless, the broader world economy poses challenges to China this year, Xu said.
"First, we estimate the slow recovery and low growth rates in the world's economy will continue for a period of time," he said. "Also we could not overlook the risks from unstable [global] financial markets, falling prices of commodities and risks of geopolitics."