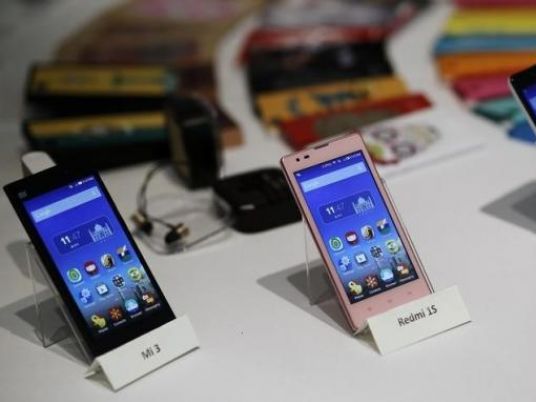 To some it means upgrading China's ubiquitous hole-in-the-wall noodle shops, to others it is manufacturing high-tech toilet seats.
"Supply-side reform" is the buzz phrase at China's annual parliament in Beijing, picking up on an expression introduced by President Xi Jinping in speeches late last year. Analysts say it refers to the scaling back of the role of government in business to allow market forces greater room to flourish, such as through the restructuring of state-owned companies.
But its exact meaning has been left vague, giving room for the thousands of delegates at parliament to come up with their own interpretations, raising the risk of wasteful spending by provincial governments and underlining the difficult task Beijing has in clearly communicating its policies to local governments across the country.
"I think that's always been an issue in China. It's such a big country with so many layers of government – it's a challenge to push the message forward to a local level and make sure implementation is done properly," said Julian Evans-Pritchard, China economist at Capital Economics in Singapore.
So-called supply-side reform in the impoverished province of Gansu in northwestern China means officials are pushing hole-in-the-wall vendors of the province's famous Lanzhou beef noodles to invest more in interior design and "connect to the internet" so they can charge more, the official news agency Xinhua reported last week.
The noodle shops can become "like KFC and other western fast foods," Xinhua said.
Many officials at soporific delegate meetings said one version of supply-side reform should be getting Chinese manufacturers to reproduce the popular high-tech toilets that Chinese consumers are snapping up in Japan.
Yet others say it as a license for companies to go on an overseas acquisition spree.
"What is supply-side reform? Currently the global economy is struggling, lots of European brands are struggling, why don't we buy them?" Yang Haiyang, an economics professor at Southwestern University of Finance and Economics, said at an alumni event in the southwestern metropolis of Chongqing in January.
"If Chinese people buy these brands, they turn into Chinese brands. Chanel, LV, Adidas, Nike – let's buy them all."
Similarly, Lei Jun, chief executive of Xiaomi, China's second-biggest smartphone vendor, told reporters on the sidelines of the opening of China's parliament last Saturday that supply-side reform meant getting Chinese companies to make products that can compete with imported goods.
Others have interpreted the term – which originated from an English phrase pioneered by former U.S. President Ronald Reagan to refer to deregulation and tax cuts – as approval for price controls.
Li Li, the head of the Health and Family Planning Commission of Jiangxi province, said controlling how quickly medical fees rise was a classic example of "supply-side reform."
"That's not really the sort of supply-side reforms the central leadership are talking about in the key reports they've put out," said Evans-Pritchard, noting Beijing is more focused on cutting back the role of government in business and greasing the wheels of capitalism.
Good intentions
Every year around 3,000 delegates from across China, representing more than 30 provinces, municipalities and autonomous regions, meet in Beijing for the National People's Congress, which lasts around 12 days. It is the one time of the year that the central government has all members of parliament together, so it is an important time for leaders to get their messages out.
This would not be the first time a central government initiative intended to reform and upgrade the Chinese economy turned into over investment by local officials.
China has been battling a glut in solar panels and wind turbines ever since businesses rushed in to take advantage of government subsidies and cheap bank loans after Beijing decided it wanted to be the global leader in renewable energy.
China's government has said it will eliminate entrenched industrial overcapacity, make sure new industries get the capital they need and give freer rein to market forces.
But the government has also said it will prevent mass layoffs, have a controlling hand in state-owned enterprises and continue its accommodative monetary policy.
The country aims to lay off 5-6 million state workers over the next two to three years as part of efforts to curb industrial overcapacity and pollution, sources have told Reuters.
Nobody at the annual parliament meeting however, used "supply-side reform" to refer to the need to lay off millions of workers in sunset industries.
The breadth and vagueness of the term may also be seen by delegates, who are chosen for their loyalty to the party and their willingness to publicly praise government policy at the rubber stamp parliament, as a chance for them to showcase their own plans.
To be sure, who is to say that local government interpretation of the phrase is wrong, said economist Dong Tao.
"Nobody has defined it," said Tao, who works for Credit Suisse in Hong Kong. "If we don't know exactly what "supply-side economics" is, how can you say that local governments' definitions are wrong?"