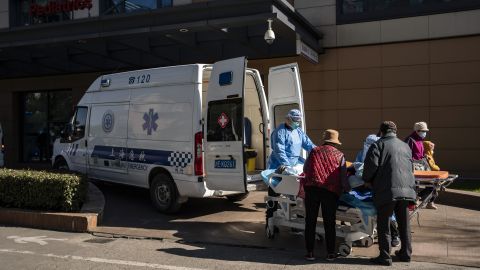 China's top health authority has announced that it has stopped publishing daily Covid-19 case numbers, as reports claimed that the true toll of the country's ongoing outbreak is much worse than the official figures published by authorities.
The National Health Commission (NHC) said Sunday that "relevant outbreak information" would instead be published by China's CDC, a sub-department managed by the NHC. The decision to delegate its case counts to a lower authority comes as China experiences an unprecedented coronavirus wave following a drastic easing of restrictions.
The statement did not say how often China's CDC would publish its Covid reports. Traditionally, China's CDC only publishes monthly digests for all infectious diseases regulated under Chinese law, ranging from seasonal flu to Hepatitis B and plague.
Since China drastically eased its Covid restrictions earlier this month, there has been no clear data on the extent of the virus' spread on the national level.
China no longer officially tallies its total number of infections, after authorities shut down their nationwide network of PCR testing booths and said they would stop gathering data on asymptomatic cases. People in China are now using rapid antigen tests to detect infections and are under no obligation to report positive results.
Health officials in China's Zhejiang province, located just south of Shanghai, said Sunday they were seeing more than one million new Covid-19 cases a day. The province has a population of 64 million according to latest census data published in 2021. According to CNN calculations, it would indicate around 1,563 new daily infections per 100,000 people.
The deputy chief of Zhejiang's health commission, Yu Xinle, said the province's current wave is expected to peak around New Year's Day – with daily infection numbers reaching 2 million. which would amount to more than 3,000 new daily cases per 100,000 people – and last a week before declining.