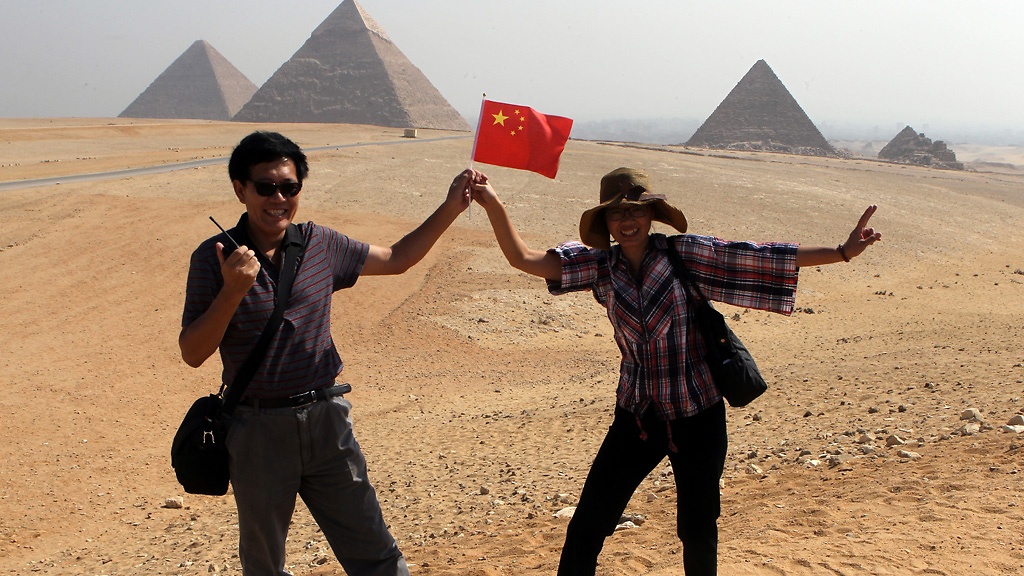 The Chinese Embassy in Egypt issued a safety warning for Chinese tourists on Sunday as Egyptian investigators probe into a knife-attack that killed two German tourists and wounded at least four others Friday in Hurghada, a popular seaside vacation spot on the Red Sea.
In an alert on its website, the Embassy urged its tourists not to travel alone in Egypt or visit unofficial scenic spots.
According to a statement from the Interior Ministry, the assailant in Hurghada, who was arrested after the attack, had swam to the resort from a nearby public beach.
This has been the first major attack on foreign tourists since a similar assault at the same resort occurred more than a year ago, and comes at a time when is Egypt struggling to revive a tourism industry hurt by security threats and years of political upheaval.
Mohamed Swailam, the marketing director of one of Hurghada's tourism companies, told Al Masry Al Youm that there is a great effort currently being made by private tourism and aviation companies to encourage more tourists to visit Hurghada and to increase the number of weekly flights between Hurghada and China.
Minister of Tourism, Yehia Rashed, previously said that the Chinese tourism market is one of the largest in the world, with about 120 million tourists a year. However, he emphasized the need to study the Chinese market's requirements and factors that will help Egypt attract Chinese tourists, such as shopping and recreational activities.
Official statistics show that Chinese tourists spent around 1,500,000 nights in Egypt in the period between January till June, marking an increase of 110 percent compared to the same period last year.
China ranked fifth among the top ten markets visitng Egypt.
Egypt and China signed a tourist exchange agreement last year to bring the number of Chinese tourists visiting Egypt to one million by 2020. In the same month, Egypt won a most famous tourist destination award in the annual Shanghai World Travel Fair.
Tourism revenue in Egypt plummeted in 2016, reaching $3.4 billion compared to $6.1 billion in 2015 — a decline of 55.7 percent. This decline was due to the sharp fall in Russian tourism in Egypt.