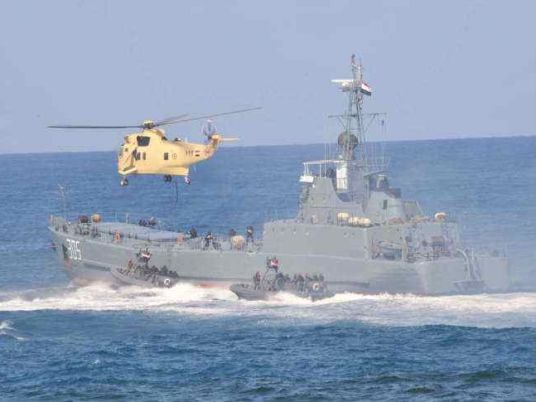 The 152-ship Chinese naval fleet arrived in Alexandria harbor on Wednesday with a grand official welcoming ceremony held by the Chinese consulate and the general consulate in Alexandria.
More than 300 people attended the ceremony, including acting Ambassador Chen Dongyun, Military Attaché Yu Haibo and Consul General Chen Xiaoming. Representatives from the Egyptian Navy were also at the ceremony, according to Chinese state news agency Xinhua.
Dongyun said that the fleet visit to Egypt is a big event for China-Egypt relations, as both countries aim to promote a "strategic partnership" in all fields.
He added that the fleet's visit to Egypt coincides with China's celebration of the 70th anniversary of the end of World War II, which symbolizes the two nations' fight against Fascism during the war.
The Chinese fleet is composed of a guided-missile destroyer, a guided-missile frigate and an integrated supply ship. It is expected to stay for 5 days.
Xinhau said that the Chinese fleet and The Egyptian Navy will carry out some activities together during that time, including joint maneuvers, warship visits, a display of military equipment and talks on each country's experience fighting terrorism.
An Egyptian brigade consisting of 17 officers and soldiers will take part in Beijing's grand military parade commemorating the 70th anniversary of World War II's end.
Edited translation from DPA