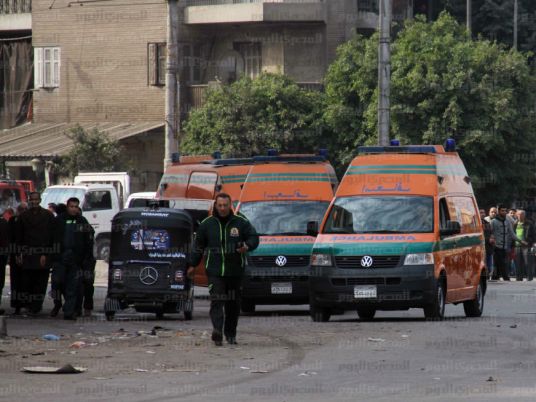 A civilian was killed on Friday during a protest rally in Cairo in support of Egypt's former president Mohamed Morsi, security sources said, on the second anniversary of the army's overthrow of the Islamist leader.
Supporters of Morsi's now-banned Muslim Brotherhood said interior ministry forces had opened fire at the protest. The ministry was not immediately available for comment.
The security sources said the person had been shot dead and that two other people had been wounded. A health ministry spokesman confirmed the death, which he said had occurred at a rally in the southern Cairo district of Dar al-Salaam.
Egyptian authorities have cracked down hard on Morsi's now-banned Muslim Brotherhood since the army overthrew him on July 3, 2013, following mass protests against his one-year rule.
Last month a court sentenced Morsi, Egypt's first freely elected leader, to death along with fellow leaders of the Brotherhood. Thousands of alleged supporters of the movement are also in jail, many serving lengthy sentences.
The Brotherhood maintains it is committed to peaceful activism, but the government has labelled it a terrorist organisation and does not distinguish between it and other militant groups.
On Friday evening, a branch of the pro-Brotherhood 'National Coalition to Support Legitimacy and Reject the Coup' said on its Facebook page a man had been shot dead in Cairo when interior ministry forces "opened fire with live ammunition and bird cartridge".