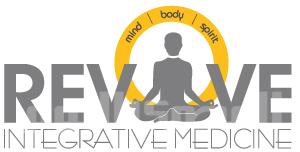 A trip to the doctor's office can at times be dreadful. A patient has to block a period of one or two hours from their daily schedule while they wait in a room full of people who are also in pain, finally getting around 15 minutes with the doctor.
The patient will then leave the doctor's office with a small piece of paper with a prescription for their symptoms, and a follow up appointment in two weeks for a quick check up to make sure the particular symptoms are gone and the patient is fine.
Heba al-Nazer, co-founder and medical director of Revive Mind Body and Spirit, has a different vision as to how medical practices should be run. Revive MBS is the first integrative medicine clinic of its kind to Egypt.
Integrative medicine looks at a patient as a whole. It is a process which merges conventional medical practices with alternative practices.
On the first floor of a building at the end of Zamalek's Mohamed Mazhar street, a small glass door leads into a serene clinic. The clinic contains a medical examination room with medical equipment conveniently tucked away in cabinets. Nazer said they hide the equipment because they can be antagonizing and remove the element of relaxation.
A room beside the examination room is for sessions with the clinic's psychologist. Down a hall, a multi-purpose room is used for yoga sessions and other meditation and relaxation practices used by integrative medicine practitioners for treatment. Down another hall, two small locker rooms are located next to a gym for physical rehabilitation sessions and therapeutic massages.
While in medical school at Ain Shams University, Nazer felt there was something lacking in the system.
"Patients are referred to by their symptoms, and diagnoses are given out based on those symptoms," she said. "We don't know their names, and they leave without us seeing them again."
Nazer completed her degree in internal medicine with a focus on gastrointestinal and liver disease at Ain Shams University.
During those years, her discontent with the conventional practice of medicine sent her on a search for a more inclusive system, which led her to integrative medicine. Nazer completed her final thesis on integrative medicine in collaboration with a leading Integrative Medicine Center in New York.
Revive MBS employs physical medical specialists, psychologists, meditation specialists and internal medicine specialists. Their main focuses are on cardiac health, women's health, cancer patients, general health and rehabilitation.
"Integrative medicine is good medicine," Nazer says. A patient will have a one-hour appointment, which costs LE350, with follow-up visits included in the cost.
According to Nazer, the process includes sitting down with a patient and discussing the person's ailments, and talking about different aspects of their lifestyle. She then writes up a complete report for the patient to look over, with solutions.
Nazer's office, a cozy wooden desk with shelves along the wall, a couch and calming green walls, reflects the balance she hopes her practice will bring into the field.
"Revive MBS is a partnership between doctor and patient," Nazer says. "After I write a diagnosis, I discuss it with the patient and we work on it to come up with the most convenient treatment."


47 Mohamed Mazhar St., Zamalek, Cairo
www.revivembs.com