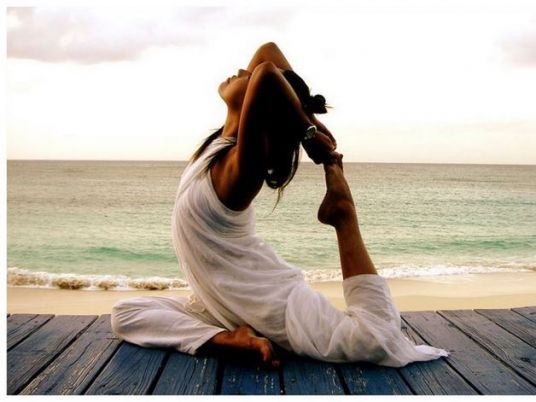 They say beauty is pain.
As it happens, so is finding Zen.
Some of the world's most unusual detox treatments can prove a little challenging.
With so many to choose from these days, spas have to come up with unique offerings to attract attention.
With any luck, they'll help improve our lives along the way.
Here are nine around the world that might do just that.
Ada Barak's Carnivorous Plant Farm (Haifa, Israel)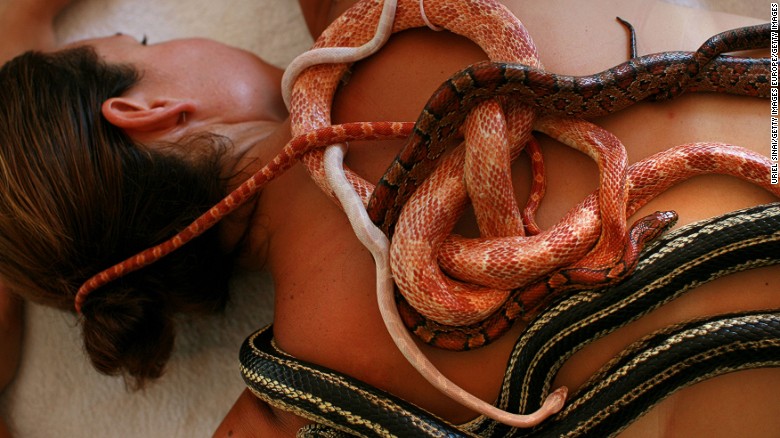 "Some people said that holding the snakes made them feel better, relaxed," says owner Ada Barak. We're guessing some other people probably didn't say that.
Weird name, weirder treatments at this spa that uses slithery beasts as part of its repertoire.
A mix of large and small non-venomous snakes is used to deliver a range of deep and light massages.
They crawl over the shoulders, neck, face, back, scalp and legs of guests, in movements that are said to be therapeutic.
The largest snakes are said to provide a kneading feel, for those brave enough.
Life-changing potential: 5/10. It may not sound (or feel) relaxing at all, but it's sure to confront any fear of snakes.
Carnivorous Plant Farm, Talmei Elazar, Haifa, Israel; +11 972 4 6373473
Viva Mayr (Maria Worth, Austria)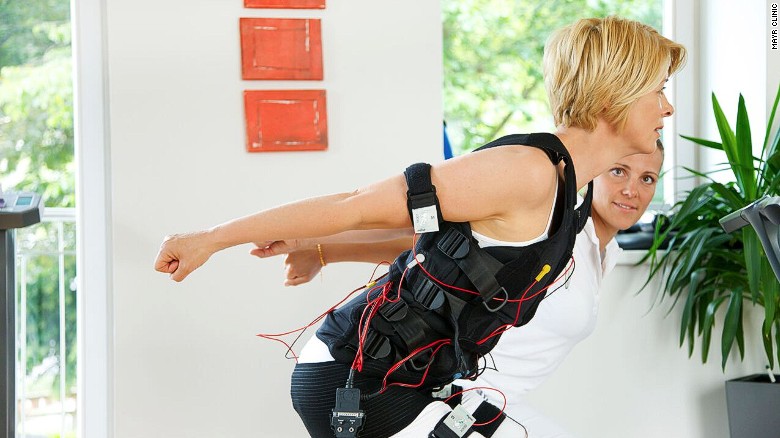 Lean in: Doctors call the shots at Austria's Mayr Clinic.
Drinking and eating yourself fitter?
That's sort of the deal at Austria's Viva Mayr clinic, which offers a "medically-approved" solution for clients wishing to shed a few pounds.
This "medical spa" ditches masseuses for doctors in white, who administer abdominal treatments to aid digestion and intravenous drips to boost vitamin deficiencies.
Detoxification techniques include intestinal cleansing — achieved by drinking Epsom salts every day (said to send guests running to the bathroom several times a day).
Detox baths, stomach massages and hayflower liver compresses are some of the gentler treatments on offer.
Clinic doctors say visitors must learn to eat food properly (each bite must be chewed at least 30-40 times), raw food should not be eaten after 4 pm, copious amounts of water must replace caffeine and alcohol and there's an emphasis on filling up early in the day.
On the menu at the clinic: stale spelt bread and soup.
Life-changing potential: 7/10. You may detest Epsom salts for the rest of your life, but glowing skin and a boost in energy levels will send you sprinting back.
Viva Mayr, Seepromenade 11, 9082 Maria Worth, Austria; +43 04273 31117
Blue Lagoon (Grindavik, Iceland)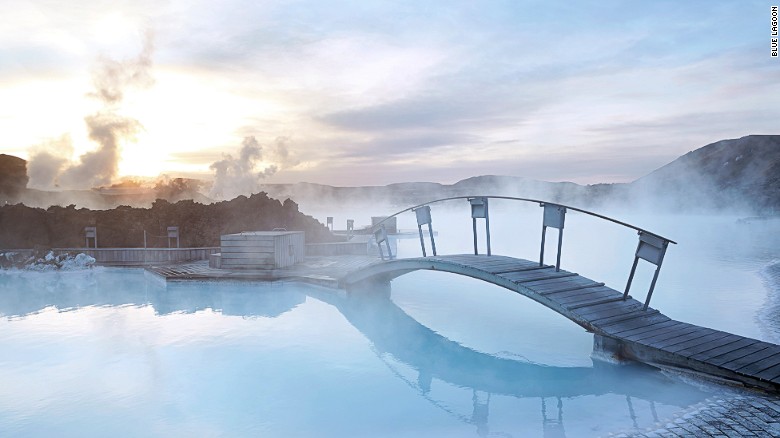 Thousands of people visit the Blue Lagoon in Iceland every year. Its waters are said to have healing properties.
In most places, basking in effluent from a power station could only be more stressful if there were snakes involved.
At Iceland's Blue Lagoon, which uses waters from a geothermal energy plant, it's a luxurious way to while away a few hours.
Set in the lava fields of Grindavik, under an hour's drive from Reykjavik, the turquoise and white mineral-rich area has been named one of National Geographic's "25 Wonders of the World".
Bathing in the geothermal water has a healing effect thanks to the active ingredients silica and algae, and is said to help in treating psoriasis.
Anti-aging treatments in the spa work to boost the skin's collagen.
There's also a volcano facial, which uses warm stones to melt away facial tension.
Life-changing potential: 6/10. The mud will wash out of your hair after the 13th shower but the Icelandic thrill will stay with you for years.
Blue Lagoon, Grindavik, Iceland; +354 420 8800
Wieliczka Salt Mine Health Resort (Wieliczka, Poland)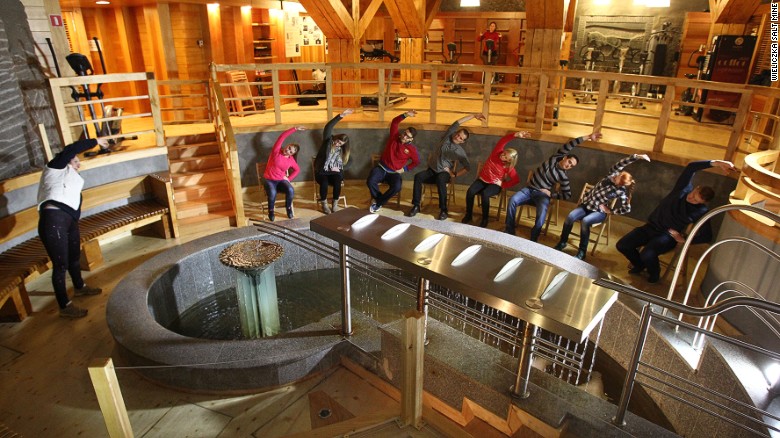 Underground medicine: Wieliczka salt mines.
Being sent to the salt mines sounds more like punishment than a cure.
But visitors have been coming to this subterranean former working mine for more than 200 years to breathe the damp, cold air to alleviate respiratory problems and allergies.
Today it's a UNESCO-protected space that comes complete with chapels, chambers and saline lakes.
Set 135 meters (443 feet) below the ground, it has an on-site health center where guests can engage in activities ranging from Jewish dancing to aerobics (all with the aim of improving breathing).
The salt mine, just 12 miles outside Krakow, is also one of Poland's biggest tourist attractions.
Life-changing potential: 6/10. Those clear lungs won't last forever but you may swear off salt for good.
Wieliczka Salt Mine Health Resort, Park Kingi 1 bud. I, Wieliczka, Poland; +48 12 278 73 68
Harem (Marrakesh, Morocco)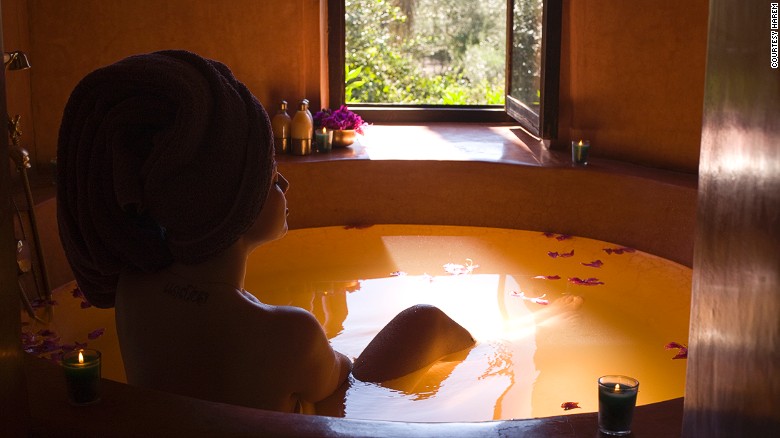 This women's-only spa outside Marrakech aims to help guests find peace and stop stressing out about having to be everything to everyone.
Here's a refreshing novelty: A women's detox spa that doesn't tell its visitors what they should and shouldn't do.
Harem, on the outskirts of Marrakesh, aims to be a "guilt free" zone for women.
Guests come here simply to relax, get away from it all and get pampered.
The spa's Dutch owner says her mission is to help women regain their strength and find inspiration– an antidote to otherwise hectic lives.
An added bonus of Harem: 80 percent of profits go to a local charity that helps young women further their education.
Life-changing potential: 7/10. A less rigorous detox perhaps but you'll actually leave feeling relaxed.
Harem, Bab Atlas, Marrakech 40000; +212 672 091 886
Brainworks Transformational Retreats (Baru Rainforest, Costa Rica)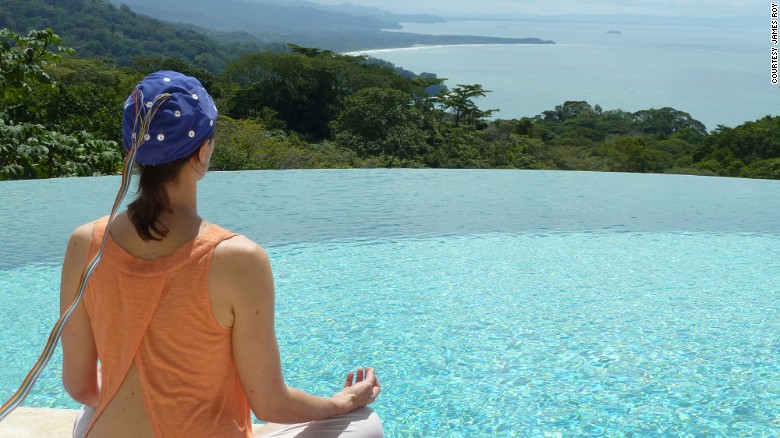 Totally wired: Brainworks Transformational Retreat in Costa Rica.
This Costa Rica spa's mantra: One week to reshape your mind.
A tropical retreat on a mountaintop overlooking the Pacific coast, Brainworks specializes in neurofeedback and mindfulness — taking charge of your brain and finding mental clarity.
The center does this through individual and group sessions, ranging from talks with neurotherapists, brain training using sensor caps, yoga, meditation, breath work and coaching.
Only six visitors are allowed at one time.
Healthy food, massages and hanging out in the jungle are additional perks of the spa's week-long journey to a healthier mind.
Life-changing potential: 8/10. Pricey (stays cost from $5,600), but your new positive way of thinking will be money well spent.
Brainworks, Baru rainforest, South Pacific coast, Costa Rica; +1 646 583 1233
Kamalaya (Koh Samui, Thailand)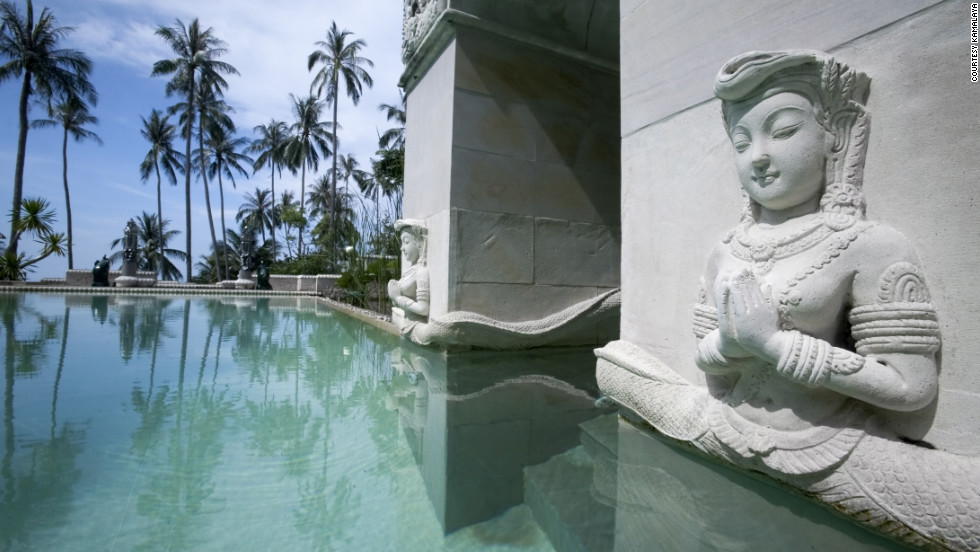 Kamalaya's Sleep enhancement program offers one of the more peaceful ways to recharge.
Stress, burnout and fitness are all on the menu at this peaceful seaside tropical spa.
But so is a sleep enhancement program aimed at addressing problems with guests' sleeping patterns.
From sleep apnea to adrenal burnout, this spa hopes to give guests a good night's sleep.
A combination of Eastern and Western treatments include acupuncture, massage, Chinese medicine and naturopathy, all aimed at addressing the daily stress and strains that wreak havoc on sleep quality.
Life-changing potential: 7/10. This spa is so chilled it will quickly send you off to the land of nod.
Kamalaya, 102/9 Moo 3, Laem Set Road, Na-Muang, Koh Samui, Suratthani 84140 Thailand; +66 77 429 800
Chodovar (Chodova Plana, Czech Republic)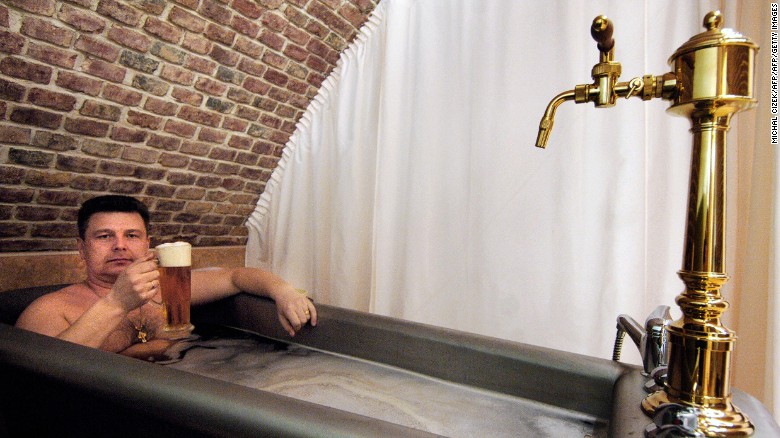 Ale vs. ailments: Chodovar Brewery spa.
The Irish love to say that a pint of Guinness a day is good for health.
A beer spa in the Czech Republic has taken this belief to a new level.
At Chodovar Brewery, dark beer is mixed into a mineral bath that's said to have all sorts of health benefits.
Beer yeast is also said to provide a wide range of improvements to skin.
Visitors can sip on Chodovar's special brew while soaking in a foamy, warm bath for up to 20 minutes.
The spa claims that after the beer bath, guests will disengage and release a flow of positive thoughts and energy.
Life-changing potential: 4/10. You may feel happy and healthy when you leave, but there's a sobering likelihood you'll also smell like a brewery.
Chodovar, Pivovarska 107, 348 13 Chodova Plana; +420 374 617 100
Haikko (Porvoo, Finland)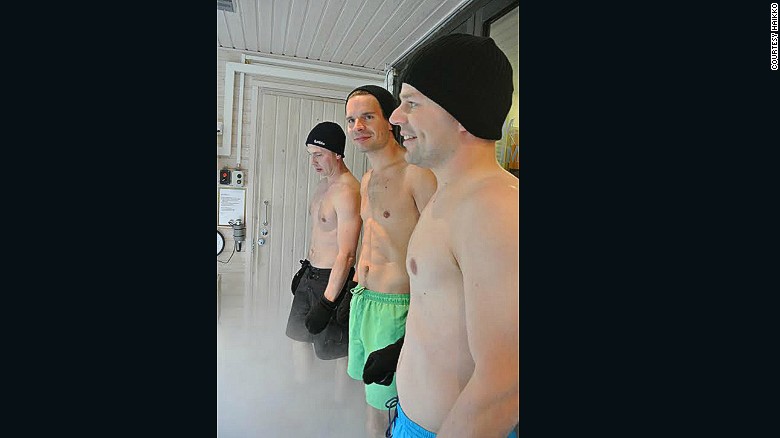 This spa by the sea offers cold treatment, or cryotherapy, which is believed to help relieve swelling and pain. Treatments involve going into an icebox, which is kept at -110 C (-166 F) for 1-3 minutes.
Spas don't come more chilled than this.
This seaside facility offers cold treatment, or cryotherapy, which is believed to relieve swelling and pain.
Treatments involve going into an icebox kept at -110 degrees Celsius (-166 Fahrenheit) for 1-3 minutes.
Why so quick? Any longer and hypothermia might start to set in.
The spa claims its "super cold" treatment also helps stress, sleep and skin problems, and promises to leave visitors feeling energetic.
Life-changing potential: 7/10. Stepping out into a cold winter's day back home will be a breeze after this Arctic-like experience.