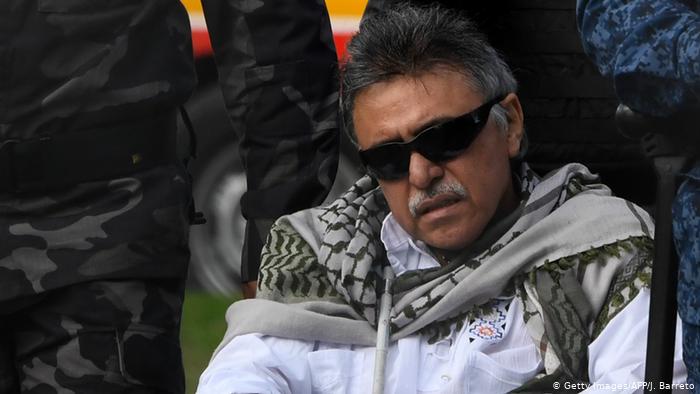 Colombia's Supreme Court on Wednesday ordered the immediate release of former FARC commander Seuxis Hernandez.
The 52-year-old former rebel leader, best known by the alias Jesus Santrich, was jailed last year on a US drug warrant. He is accused of conspiring to ship 10 tons of cocaine — worth $320 million (€287 million) — to the US between June 2017 and April 2018.
The government of Colombian President Ivan Duque is vehemently opposed to releasing Santrich from prison and has been seeking to extradite him to the US.
Read more: Ex-FARC politician arrested for drug trafficking
Santrich set to take up congressional seat
Santrich was freed earlier this month after a tribunal investigating war crimes during Colombia's 50-year conflict ruled he should not be extradited. But he was detained again almost immediately on fresh evidence submitted by US authorities.
The Supreme Court said it was now responsible for the case, given Santrich's status as an elected lawmaker. He is one of 10 members of the former Revolutionary Armed Forces of Colombia (FARC) set to take up congressional seats under the historic 2016 peace accord that ended decades of guerrilla fighting.
Santrich, who is blind, was detained by authorities before he could take up his seat.
Read more: Colombia's shattered hopes for peace
The timing of the alleged drug offense is significant. Under the terms of the peace accord, former guerrillas who commit crimes after the pact was signed are tried in a normal court. They also lose the benefits afforded by the accord, including a ban on extradition.
Santrich has maintained his innocence, and FARC's political party has dismissed the allegations against him as a "judicial setup."
nm/cmk (Reuters, AFP, dpa)