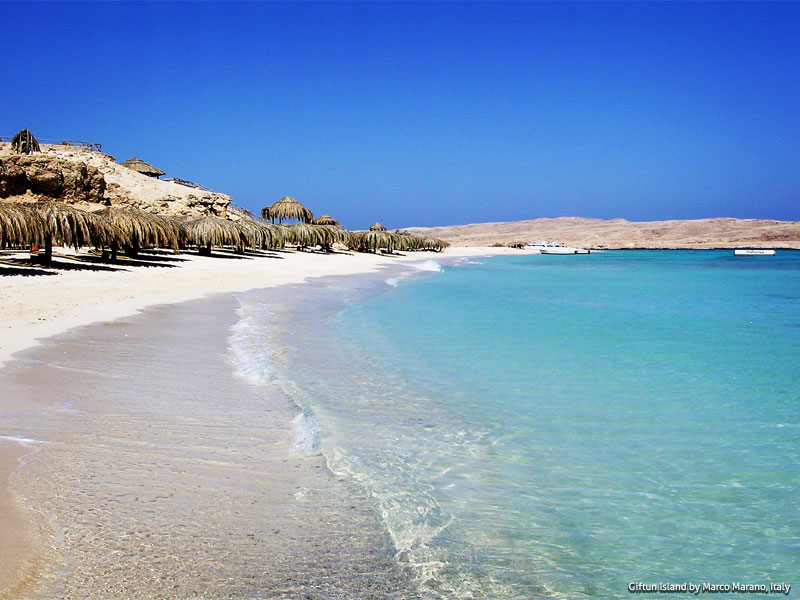 An Egyptian court in Hurghada fined the owner of a tourism project on the Giftun Island Reserve in the Red Sea a sum of US$1.3 million as compensation for environmental damages monitored on the reserve, as part of a case filed by the State Lawsuits Authority in favor of the Environment Ministry.
The owner of the project committed numerous infringements on large areas of the island, carried out without a license from the competent authority.
The committee's report revealed that "Orange Bay" company trespassed and carried out violations across 12,454 square meters, on a large area of protected land outside the scope of the area allotted to them.
These included tamping with cement materials, transporting heavy equipment, and stocking building materials and cement without a license.
The financial value of the environmental damage per square meter ranges between $120 and $300 within the scope of the reserve.
The details of the case showed that the Technical Committee of the Red Sea Reserves estimated that the environmental damages resulted from violating actions that were carried out by the company without a license from the authorities.
The Giftun Island Nature Reserve, off the shore of Hurghada, is the first nature reserve in the Red Sea and includes many nests of turtles and gulls, in addition to its beaches containing the most important diving areas and coral reefs.