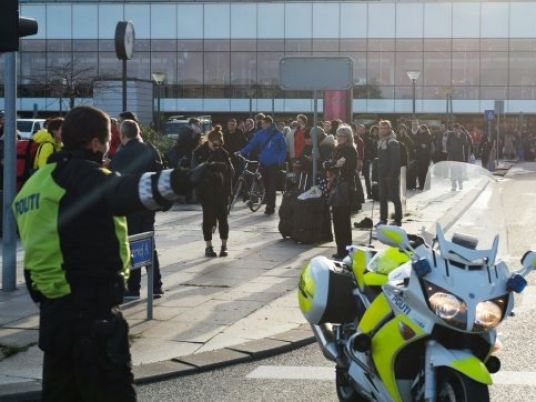 Danish police evacuated one of two terminals at Copenhagen's Kastrup Airport on Wednesday because of a suspicious bag though no threats have been received, police said.
"Terminal 3 has been evacuated after a suspicious suitcase was found at around 12 noon. We had received no direct threats," police spokesman Steen Hansen told AFP.
"A bomb-sniffing dog is at the scene, and all train traffic to the airport has been halted," said Hansen.
The incident came just hours after Danish police raised the country's threat level by one notch to the second-highest level, citing the elevated risk of a terrorist attack after last week's Paris attacks.