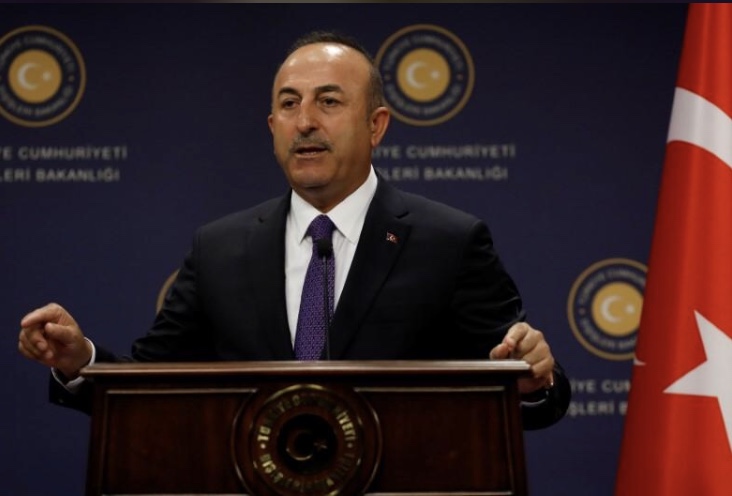 Turkey called on Muslim countries to stop other nations from following the United States and opening embassies in Jerusalem, as it opened a meeting in Istanbul on Friday.
Turkish President Tayyip Erdogan called the summit of the 57-member Organization of Islamic Cooperation (OIC), after Israeli forces killed dozens of protesters in Gaza this week. The Palestinian protesters were demonstrating against the opening of the U.S. Embassy in Jerusalem.
"In the final declaration, we will emphasize the status of the Palestine issue for our community, and that we will not allow changing the status of the historic city," Turkish Foreign Minister Mevlut Cavusoglu said in an opening address.
"We must prevent other countries from following the U.S. example."
Iranian Foreign Minister Mohammad Javad Zarif also said that Islamic countries needed to coordinate with other states.
"Israel's recent crimes in Palestine and the relocation of the U.S. Embassy to Jerusalem need serious coordination between Islamic countries and the international community," Zarif told Iran state television after arriving in Istanbul.
Turkey has been one of the most vocal critics of the U.S. move and the violence in Gaza, with the government declaring three days of mourning for those killed. Erdogan has described the actions of the Israeli forces as a "genocide" and Israel as a "terrorist state".
The events in Gaza have also sparked a diplomatic row between Turkey and Israel, with both countries expelling each other's senior diplomats this week.
The plight of Palestinians resonates with many Turks including with the nationalist and religious voters who form the base of support for Erdogan, who is running for re-election next month.
U.N. human rights chief Zeid Ra'ad al-Hussein on Friday said Israel has systematically deprived Palestinians of their human rights, with 1.9 million in Gaza "caged in a toxic slum from birth to death".