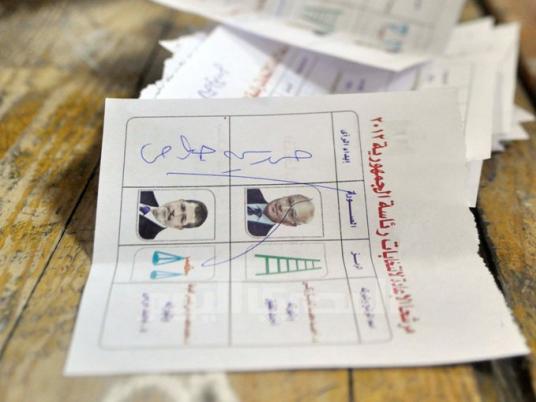 A lawsuit demanding the annulment of the 16 and 17 June runoff election results will be reviewed by the Administrative Court on 26 June.
Mohamed Moussa filed the suit against the Presidential Elections Commission (PEC), accusing several election monitors of favoring Mohamed Morsy and marking ballots for him, according to the state-run newspaper Al-Ahram.
Moussa also accused both candidates of violating the pre-election silence period, and said Muslim Brotherhood members distributed oil and sugar in Morsy's name in order to win votes ahead of the elections.
Egyptian news reports say that on Wednesday the administrative court dismissed a similar lawsuit filed by former presidential hopeful Abul Ezz al-Hariry that also demanded the annulment of the election results.
Hariry filed his claim last March calling for the issuance of a court order to compel Farouk Sultan, head of the PEC, to stop the elections after Hariry filed a lawsuit before the Supreme Constitutional Court challenging the constitutionality of Article 28 of the Constitutional Declaration.
Article 28 is a controversial article in the Constitutional Declaration that bans challenging the administrative decisions of the PEC in any way.
Thirteen candidates ran in the first round of Egypt's presidential election. The Freedom and Justice Party's candidate Mohamed Morsy and former Prime Minister Ahmed Shafiq were voted through to the runoff.
Security authorities say they are investigating allegations that the state publishing house printed ballots marked in Morsy's favor.
The PEC is currently reviewing appeals by both candidates before announcing the winner, an announcement which was set to be made on Thursday, but has now been postponed.