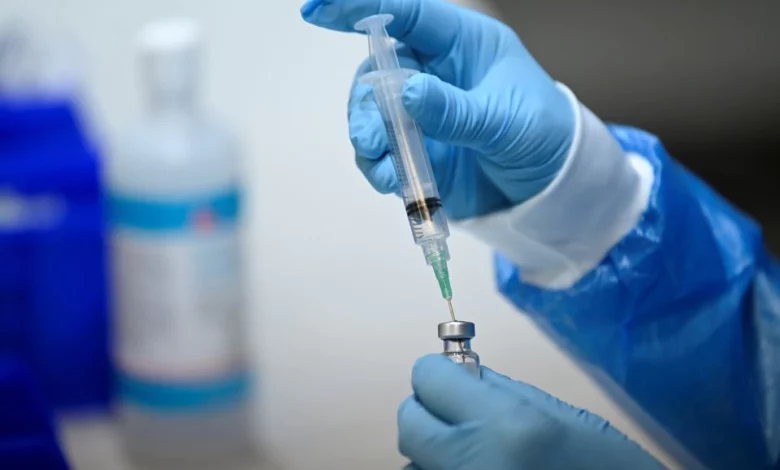 Egypt's Ministry of Health and Population on Sunday reported 1,197 new coronavirus cases, 25 deaths, and 998 recoveries.
A total of 400,076 cases have been reported in Egypt, with 22,148 deaths and 333,529 recoveries.
An official report from the Health Ministry stated by the end of December that Egypt has so far received 119.3 million doses of various coronavirus vaccines.
The total consumed doses that have been used in vaccinations so far reached 55.7 million, according to Health and Population Ministry.
Vaccinations with the third booster dose began on December 21 in Egypt, he said.
Egypt's Ministry of Health and Population announced on Saturday it has begun training doctors to use new drugs to treat coronavirus.
The ministry did not elaborate on which drugs it will use.
Egypt announced earlier this month that it has made contracts to receive two drugs approved by the US and European drug authorities to treat coronavirus patients. The drugs are expected to arrive at the end of January.
The Egyptian Drug Authority (EDA) on Sunday announced that it granted AstraZeneca's Evusheld (tixagevimab co-packaged with cilgavimab), a long-acting antibody combination for the prevention of COVID-19, the emergency use authorization.
The EDA's announcement came in the wake of the agreement signed by AstraZeneca in December to supply Evusheld with the Egyptian Authority for Unified Procurement and Medical Supply and Technology Management.
Egypt was able in a short time to provide all coronavirus vaccines, including Sinovac, Sinopharm, AstraZeneca, Sputnik, Johnson & Johnson, Pfizer, and Moderna, as part of the state's plan to diversify and expand the provision of coronavirus vaccines.
The Ministry of Health and Population called on citizens to register on the ministry's website to receive the vaccine, stressing that the state spares no effort in providing vaccines to citizens for free, through permanent cooperation with international organizations and bodies.