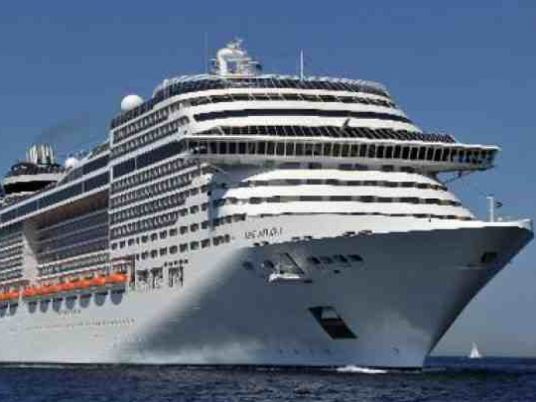 Two Italian cruise companies, whose passengers were among the victims of a deadly attack on a Tunis museum, on Thursday suspended stopovers in the city.
In a blow for Tunisia's crucial tourist sector, MSC Cruises and Costa Crociere said none of their boats would berth in the north African country's capital until further notice because of the security risk.
Most of the 20 foreign tourists killed in Wednesday's attack on the National Bardo Museum were passengers on the boats.
Both cruise liners left Tunis Thursday for their next scheduled stops, apparently intent on completing their cruises despite having to provide trauma counselling for some of those on board.
Fears that the museum attack, which has highlighted growing security concerns in the Mediterranean region, could decimate bookings for the peak summer season were allayed by at least one major organisation of travel agents.
"We have not seen a wave of cancellations of trips to Tunisia," said Rene-Marc Chikli, president of the union of French tour operators (SETO).
"I'm not saying there haven't been any but customers appear to have been supportive. We have had some asking questions today, but also some making reservations."
Nine passengers on the MSC ship that was in Tunis when the attack occurred on Wednesday were among at least 20 foreign tourists confirmed to have died.
A Tunisian policeman was also said to have been killed.
The passengers who lost their lives were said to be three Japanese, two Colombians, two Spaniards and two French nationals.
A further 12 passengers were injured and six had not returned to the MSC Splendida when it left Tunis on Thursday morning, bound for Barcelona.
Three passengers on the Costa Fascinosa died, the company's CEO Michael Thamm said in a statement. Eight others were injured and two remain unaccounted for. The nationalities of the deceased were not released.
The ship set off from Tunis in the early hours for the Spanish island of Mallorca.
Costa said the suspension would affect three of its giant ships which had been due to berth in Tunis in the coming months — the Costa Fortuna, Costa Favolosa and the Costa neoRiviera.
MSC also had three boats scheduled to dock in Tunis in the near future.
In a statement, Costa said: "The safety of our guests and crew is Costa Crociere's priority and an essential requirement for providing peaceful and relaxing holidays.
"After what happened in Tunis, we have decided to cancel all upcoming stops by our boats."
Both companies said they were working on alternative ports of call for the affected cruises.
Costa said two of its executives and 12 other employees were in Tunis helping the injured and attempting to track down the two missing passengers.
Each ships had more than 3,000 passengers on board when they arrived in Tunis.