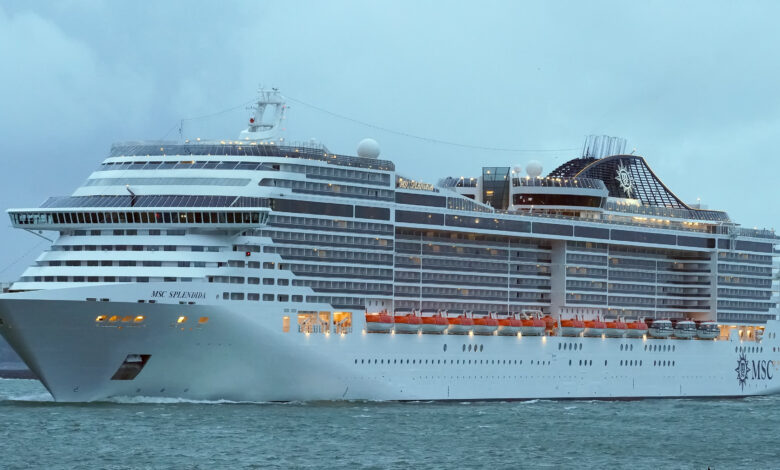 Consultant to the World Tourism Organization Said al-Batouty revealed that the cruise ship MSC Splendida will operate regular voyages for seven nights in the Red Sea (Saudi Arabia – Egypt – Jordan) in the upcoming winter season.
The trip will include the ports of Jeddah in the Kingdom of Saudi Arabia, where from there various programs will be made for the guests, especially the Al-Ula region and Yanbu region, then to the Safaga port on the Red Sea in Egypt.
From there they will visit Luxor, the Ain Sukhna port to visit the landmarks of Cairo, and then the port Jordanian Aqaba to visit Petra and Wadi Rum.
The ship belongs to the fleet of MSC Cruises, headquartered in Geneva, Switzerland, and raise the flag of Panama.
It was built in Saint-Nazaire, France, at a cost of US$ 550 million, and began operating in October 2007.
The ship is 333 meters in length, 38 meters in width, 8.6 meters in draft, and a total tonnage of 137,936 tons. It sails at a speed of about 22.99 knots (about 42.5 km/h), and contains 1,637 cabins that can accommodate 4,363 passengers.
These programs are a good opportunity for the three destinations, especially as they include a segment with a good average spending tourists and encourages repeat visits.