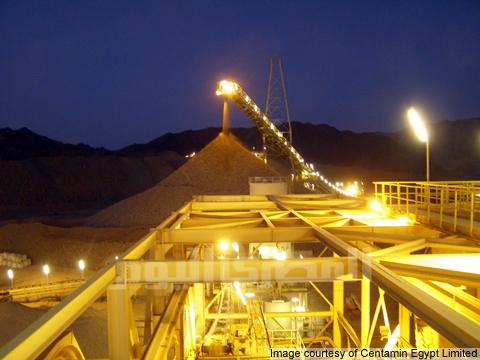 Customs authorities have blocked Centamin, the Australian firm operating Sukari mine, from exporting a gold shipment because it has not received the necessary permission from the Petroleum Ministry, state-run news agency MENA reported Wednesday.
A shipment of gold has been held in Cairo airport since 18 December, MENA quoted an anonymous source as saying. Neither the company nor the government has commented on the delay.
Centamin has been struggling to keep operations running since October, when the shares of the London-listed mining giant tumbled, wiping about 40 percent off its share price, after an Egyptian court ruled the company's rights to operate the lucrative mine void. The court advised amending rather than revoking the contract and the appeal is expected to be heard in 2013.
The company was also involved in a dispute with the ministry last month over diesel fuel prices, which the minister claimed on 13 December had been resolved.
Centamin, which owns a 50 percent stake in Sukari through its subsidiary Pharaoh Gold Mines, said in early October that it was on target to produce 250,000 ounces of gold this year, after having ramped up production in the third quarter. The Egyptian Mineral Resources Authority owns the remaining 50 percent stake in the mine.