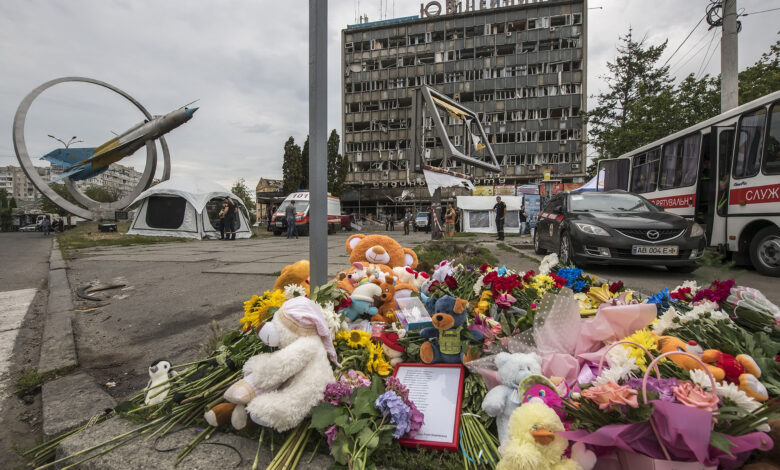 The death toll from a Russian cruise missile strike on Vinnystia last Thursday has risen to 25.
"Unfortunately, this night Natalia Falshtynska, a neurologist, who worked at the 'Neuromed' clinic, which was in the epicenter of the explosion, has died," the head of the Vinnytsia region military administration, Serhii Borzov, told Ukrainian television on Tuesday.
Falshtynska was treating patients at the clinic when the missile struck. She leaves behind three children.
At least 54 people injured in the strike remain hospitalized.
"Eight of them are severely wounded, including a 20-year-old girl in critical condition, who has burns in 98% of her body," Borzov said. "Four patients with severe burns were transported to the Lviv burn center clinic."