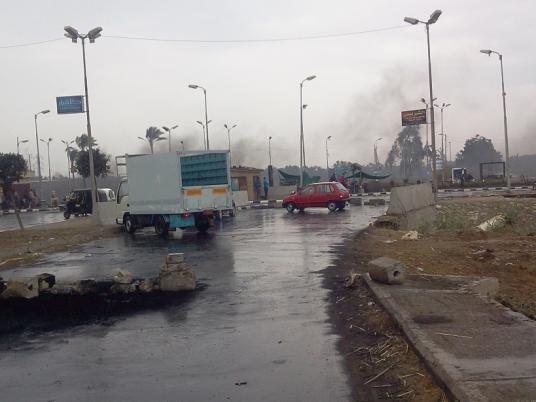 Despite heavy rain, thousands of residents continued searching on Wednesday for sixteen hours in hopes of finding survivors under the rubble of a collapsed building in Damietta City. The Civil Protection Agency recovered 12 bodies and 32 injured people from the rubble of what has become dubbed the "Death Building." The building is located on Tahrir Street in the center of the city.
The building housed Wasat Party headquarters and included a number of residential apartments.
Damietta Security Director Major General Tareq Hamad received news of the collapse at 5 pm on Tuesday evening. Hamad, a number of security heads, civil protection forces and 25 ambulances were immediately dispatched to the area.
Initial investigations indicate that the owner of a shop on the ground floor had recently made some structural adjustments that could have caused the collapse.
Civil Protection Agency head Farid Ghali send two cranes arrived to lift debris and remove bodies from the rubble.
Early Wednesday morning, thousands of local residents attended funeral services held for Reda Metwally, who worked at Wasat Party headquarters and lived in one of the collapsed building's apartments.
The Wasat Party's youth secretariat had planned to hold a meeting around the time the incident took place, but cancelled the meeting before the building collapsed.
Prosecutors have opened an investigation into the incident. According to preliminary investigations, the building was over fifty years old and had not been properly maintained.
Translated from Al-Masry Al-Youm