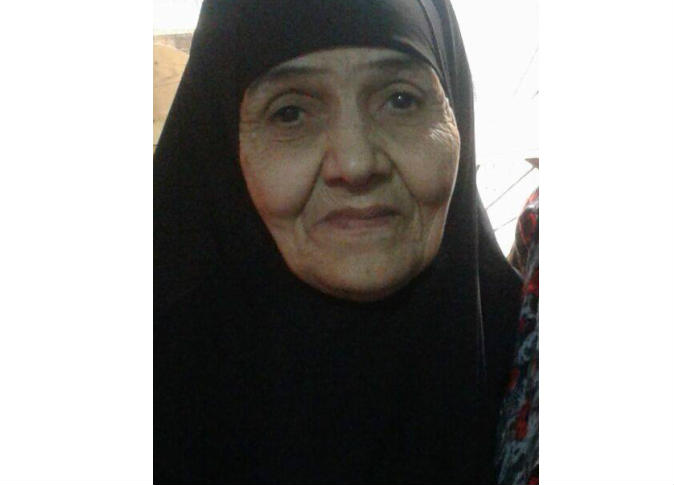 Egypt's Ambassador in Jeddah Hazem Ramadan declared that the Egyptian general prosecution has finished interrogating two persons over charges of implicating an elderly Egyptian woman of smuggling drugs to Saudi Arabia.
In an interview with "Al-Ashera Masaa" (10 pm) television program, Saturday evening, Ambassador Ramadan said the prosecution will be sending the results of the interrogation to the Diplomatic Attache within the Egyptian Embassy, in preparation for it to be sent to the Saudi Arabian authorities.
Talkha Court circuit judge issued a ruling on Saturday to renew the detention of two of those accused of committing fraud against the Egyptian woman Saadia Abdel Salam for 15 days pending investigations.
A third suspect, believed to be the main perpetrator, has yet to be arrested.
The two suspects who tricked the victim escaped from their village in Daqahliya once they learned of her arrest. They were arrested later on Friday by Egyptian authorities.
As for the Saudi role in the investigation, Ambassador Ramadan explained that the Saudi Arabian consulate has not yet revealed the results of their investigations into the charges that Abdel Salam, 75, carried drugs. However, he said she is receiving "excellent treatment."
Saudi Arabian authorities had arrested Abdel Salam in Yanbou' Airport last week and charged the family, who paid for her Umra trip, of packing drugs in her luggage without her knowledge, in an attempt to sell it. She had 75,000 Tramadol pills and other drugs when she was arrested.
Abdel Salam's family claim Abdullah Al-Manzalawi told Abdel-Salam she received a free Omra trip from a man in Saudi Arabia. In return she had to carry a bag and deliver it to the man who gave her the free trip, as it contained clothes for his pregnant wife.
Investigations also revealed that Abdel Salam was only one of 10 women who were about to face the same scam. Only one of them had already traveled while eight were still awaiting departure.
Abdel Salam's arrest has caused outrage within her town Dareen where residents organized several marches in protest of her arrest and asked for the capture of the real criminals.