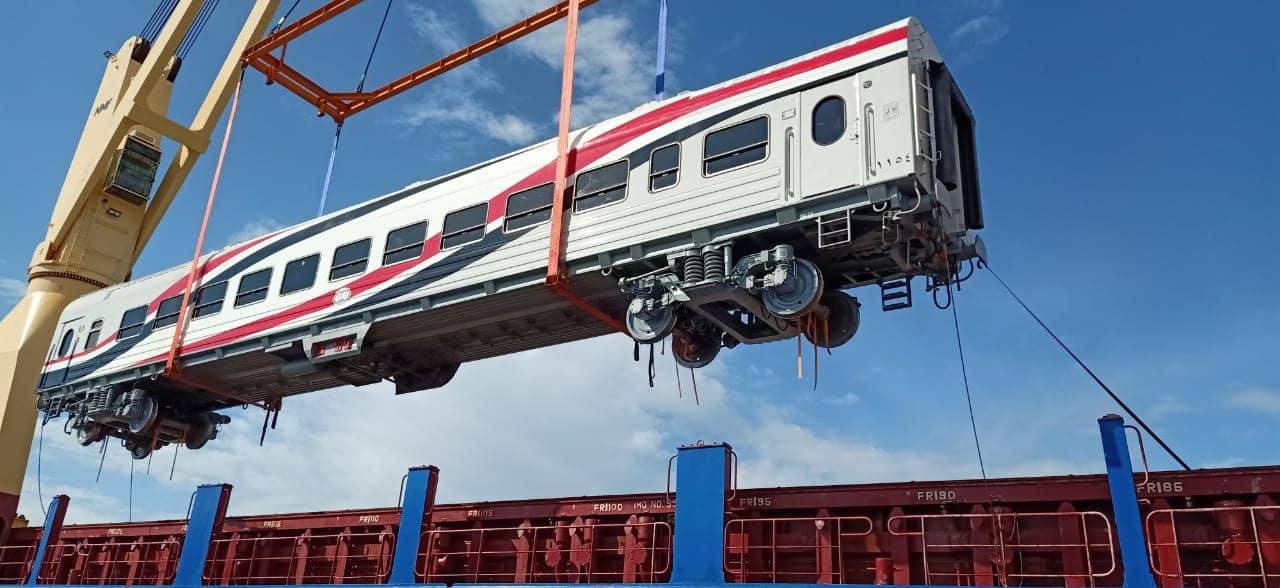 Egyptian Transport Minister Kamel al-Wazir announces that at the end of 2021, all railway coaches will be either new or completely renovated.
The minister's statements came during the opening of the fourth edition of the Smart Transport Exhibition, TransMEA 2021, which launched on Sunday morning under the auspices of Egyptian President Abdel Fattah al-Sisi, under the slogan "The Road to 2030."
Wazir said that a contract has been made to supply 1,300 new passenger railway coaches, of which 500 have arrived so far, and the rest will arrive successively.
Procedures for signing a contract with Transmashholding are underway to maintain these vehicles.
He added that 800 kilometers of railways have been renovated on various sites, especially as renewal operations are carried out using the latest modern technology.
Regarding the signaling system he said that the main lines are being developed to cover about 1900 km and include the construction of signal towers equipped with modern technological systems on the rails to increase safety and security factors.
Wazir said in June that the railway development process includes the modernization of locomotives and coaches, at a cost of up to LE200 billion and is set to be finalized by 2023.
Once the comprehensive overhaul is done by 2023, Wazir added it will prevent accidents in the absence of human intervention.
The government aims to overhaul railway facilities though periodic updating of infrastructure and coaches, focusing on safety and aiming to utilize unconventional methods to provide further resources to implement developmental plans.
Egypt signed a contract back in 2018 with the Russian-Hungarian Transmashholding Company to supply 1,300 train coaches to the ENR. The deal is the largest deal in the ENR's history, amounting to 1.16 billion euros.
This deal represents 40 percent of the ENR's coach numbers, and therefore represents a breakthrough in the development of passenger trains.
The railway system's strides in development comes via the great interest that President Abdel Fattah al-Sisi has attached to developing the transport sector, providing all capabilities to upgrade it according to the latest global technologies.