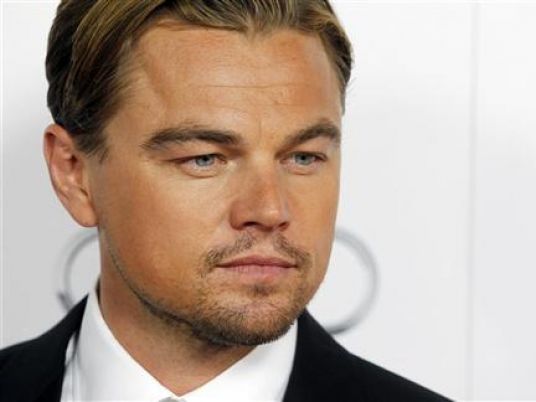 The dynamic duo responsible for films like "Aviator", "The Departed" and "The Wolf of Wall Street" will soon be reunited to film a dark thriller inspired by Erik Larson's novel "Devil in the White City".
Written in 2003, the book, based on a true story, romanticises the life of Dr Henry Howard Holmes, considered one of the first serial killers in the United States.
Leonardo DiCaprio will step into the shoes of the sociopath responsible for the death of up to 200 victims during the Chicago World's Fair in 1893. Dr H.H. Holmes had built a tailor-made hotel that became the scene of his crimes, housing gas chambers, crematoriums and dissection tables. After killing his victims, most often young single women he would seduce using his charms, the killer would sell the bodies for scientific and medical research.
Since its publication, the novel has not ceased to intrigue Hollywood. Tom Cruise was at one time interested in the role and thinking of hiring Kathryn Bigelow ("The Hurt Locker") to write the screenplay.
The project fell apart and when the adaptation rights were once again available, Leonardo DiCaprio jumped on the occasion to acquire them via Appian Way, his production company. The following year, screenwriter Graham Moore joined the project.
Relatively unknown to the public, the writer has since made a name for himself in Hollywood penning the 2015 Oscar-winning adapted screenplay for "The Imitation Game".
The project has more recently gotten buzz not only with the arrival of new screenwriter Billy Ray ("State of Play", "Captain Phillips", "The Hunger Games"), but of Martin Scorsese as director.
The sixth Scorsese/DiCaprio production
Mentor Martin Scorsese was persuaded by DiCaprio to join the project and get it up-and-running. The pair first worked together in 2002 with "Gangs of New York", the bloody drama that gave DiCaprio his first leading "adult" role. Confined to romantic roles ("Romeo + Juliet", "Titanic") or of questionable quality ("The Man in the Iron Mask") for much of his early career, the actor aspired to work with the filmmaker he'd admired since his youth.
After "Titanic", DiCaprio became an international movie star and contacted Scorsese who, after a few failed ventures, could no longer finance his projects. This led to "Gangs of New York", "Aviator" three years later, "The Departed", which won Scorsese his first and only Oscar in 2007, "Shutter Island" (2010) and "The Wolf of Wall Street" in 2013.
"Devil in the White City" is likely to be Scorsese's next film. But first comes next year's reveal of "Silence", a historical drama starring Liam Neeson.