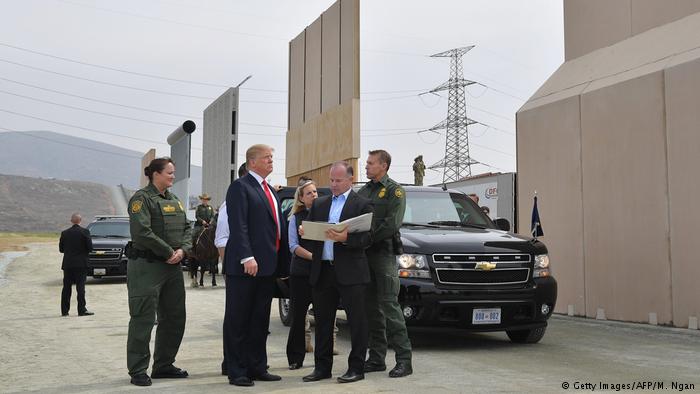 US President Donald Trump has ordered the deployment of National Guard troops to the Mexican border. Trump has said the situation at the southern border has "now reached a point of crisis."
US President Donald Trump on Tuesday signed a proclamation deploying National Guard troops to the Mexican border.
The White House said the move would tighten security at the southern border and help local officials combat drug crime and illegal immigration.
Trump said in a memorandum to Cabinet members that the "situation at the border has now reached a point of crisis."
The document orders the US secretary of defense to support the Department of Homeland Security in securing the Mexican border and halting the flow of drugs and people. It also orders both agency heads to report back to the president within 30 days to outline what further security measures can be taken.
Trump said that "lawlessness" at the southern border was "fundamentally incompatible with the safety, security, and sovereignty of the American people."
National Guard in supporting role
Homeland Security Secretary Kirstjen Nielsen told reporters earlier on Wednesday that National Guard troops would not be involved in enforcement but would support border officials until Trump's promised wall is built.
"The president has directed that the Department of Defense and the Department of Homeland Security work together with our governors to deploy the National Guard to our southwest border to assist the Border Patrol," Nielsen said.
She added that, despite steps taken by the Trump administration, the levels of drug smuggling, illegal immigration and gang activity on the US-Mexico border continued to be "unacceptable."