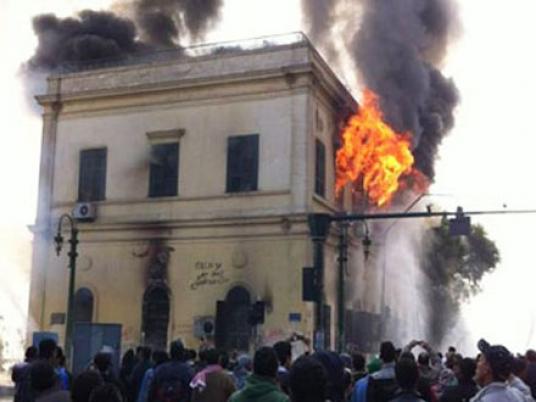 Dozens of protesters organized a sit-in outside the Cairo High Court demanding the release of Tarek Shams, who remains in detention on charges of commandeering a fire engine to extinguish the fire at Egypt's Institut d'Egypte in December.
The prestigious institute, which caught on fire last month during the army crack down on protestors staging a sit-in outside the cabinet, is an important scientific and cultural institution, and includes many rare manuscripts, books and maps. It was established by Napoleon Bonaparte in the late 18th century.
Tareak Shams' family participated in the sit-in, while the demonstrators held banners reading "Freedom for Tarek Shams" and "Tarek Shams is not a thug."
Shams, 38, was remanded for 15 days pending investigations. He denies the charges, saying that he was present at the scene, like many others, watching events, and asked the army forces to put out the fire.