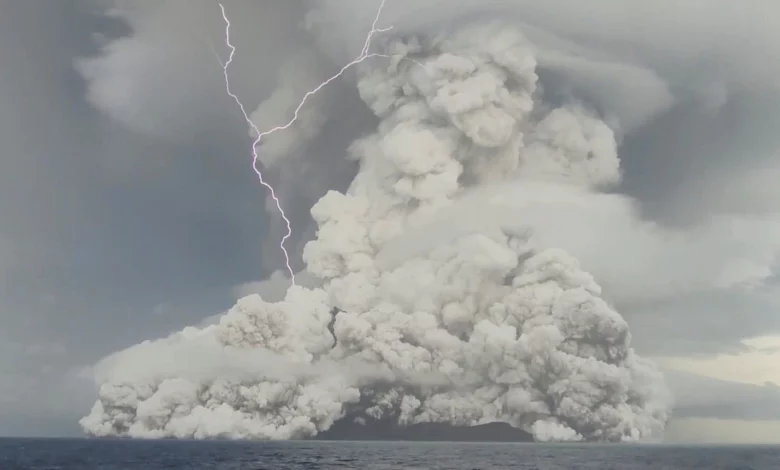 SYDNEY/WELLINGTON, Jan 17 (Reuters) – Australia and New Zealand sent surveillance flights on Monday to assess damage in Tonga, isolated from the rest of the world after the eruption of a volcano that triggered a tsunami and blanketed the Pacific island with ash.
Australia's Minister for the Pacific Zed Seselja said initial reports suggested no mass casualties from Saturday's eruption and tsunami but Australian police had visited beaches and reported significant damage with "houses thrown around".
Read more: Scientists struggle to monitor Tonga volcano after massive eruption
"We know there is some significant damage, and know there is significant damage to resorts," he said in an interview with an Australian radio station, adding that Tonga's airport appeared to be in relatively good condition.
One British woman was reported missing, he said.
The surveillance flights would assess the situation in outer islands where communication is completely cut off.
Tonga's deputy head of mission in Australia, Curtis Tu'ihalangingie, asked for patience as Tonga's government decides its priorities for aid.
Tonga is concerned about the risk of aid deliveries spreading COVID-19 to the island, which is COVID-free.
"We don't want to bring in another wave – a tsunami of COVID-19," he told Reuters by telephone.
"When people see such a huge explosion they want to help," he said, but added Tonga diplomats were also concerned by some private fundraising efforts and urged the public to wait until a disaster relief fund was announced.
Any aid sent to Tonga would need to be quarantined, and it was likely no foreign personnel would be allowed to disembark aircraft, he said.
The eruption of the Hunga-Tonga-Hunga-Ha'apai volcano triggered a tsunami on the shores of Tonga and cut off phone and internet lines for the entire island.
International communication has been severely hampered by damage to an undersea cable, which could take more than a week to restore, and Australia and New Zealand were assisting with satellite calls, he said.
Telephone networks in Tonga have been restored but ash was posing a major health concern, contaminating drinking water.