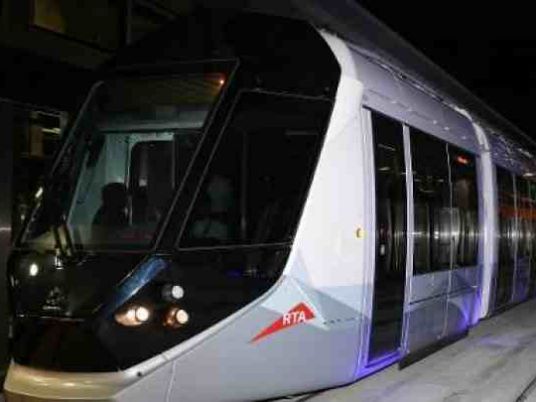 Dubai inaugurated on Tuesday phase one of the first tram in the Gulf region, a delayed project built by French and Belgian companies at a cost of about $1.25 billion.
Crown Prince Sheikh Hamdan bin Mohammed bin Rashid al-Maktoum attended the opening of the ultra-modern, air-conditioned tram in the emirate where summer temperatures rise to 50 degrees Celsius (120 Fahrenheit).
Opening of the 10-kilometre (six-mile) light rail system was delayed for three years due to linked to the 2008 global financial crisis.
Fireworks lit up the sky Tuesday across large areas of the luxurious Dubai Marina as well as other business and tourist neighbourhoods which will be connected by the new rail system.
Dubai media have reported that traffic fines for accidents involving the tram could reach 30,000 dirhams ($8,167).
Construction of phase two is expected to begin in 2015, extending the tram line to other neighbourhoods.
Dubai, which has established itself as a regional business centre and tourist destination, has enormous investments in infrastructure as it prepares to host the 2020 World Expo.
The city, home to over two million inhabitants, inaugurated its metro rail network in September 2009.