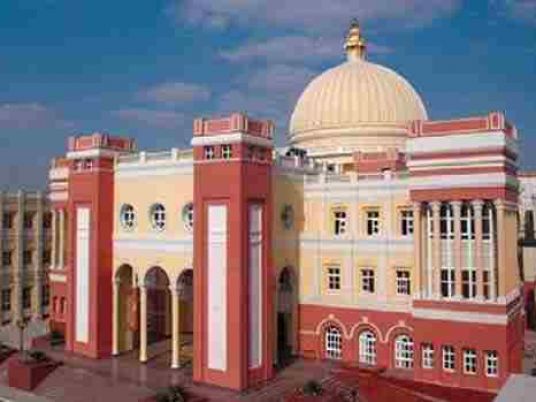 British universities will soon be able to extend their facilities and set up branches of their campuses Egypt, after the UK agreed with Egypt's higher education ministry, earlier this week, to facilitate procedures for British institutions to be established in the country.
The British Universities Minister Sam Gyimah and Egypt's Minister of Higher Education Khaled Abdel-Ghaffar met on Tuesday to sign the agreement, during the annual Education World Forum, in Lancaster House, London.
The memorandum aims to remove barriers for UK universities to set up branch campuses in Egypt.
"I am delighted to have signed a memorandum of understanding with the Egyptian government, which will allow UK universities to deliver world-class degree programmes in Egypt from today," Gyimah said, adding that the UK has a strong track record of delivering higher education overseas, and emphasizing that the agreement "underscores that proud tradition."
"I welcome the contribution that this partnership will make to both UK and Egyptian economies and the wider benefits it will provide to students and institutions in both countries."
Egypt's higher education minister, Abdel-Ghaffar, added that the collaboration will help in supporting the demands of Egypt's labour market.
"The opportunity for UK universities to establish international branch campuses in Egypt will support Egypt's internationalisation ambitions and labour market demands," he said.
In a statement shared by the UK government, he added that Egyptians are excited by the potential of British universities expanding in their country, which he said will serve as a "catalyst for broader international partnerships between the UK and Egypt in research, innovation, and mobility."
In 2017, Egyptians and British universities agreed to form several partnerships, including commitments by UK higher education institutions to support its Egyptian counterparts with training and by setting-up curricula.
"The quantity and depth of UK-Egypt partnerships has been growing steadily over recent years and there is clear demand to expand this further," said Vivienne Stern, the director of Universities UK International.
Egypt currently only has one British University, the British University in Egypt, which was founded in 2005 through an intergovernmental agreement.
The United States, meanwhile, has reviewed Egypt's higher education system and found that state universities and technical college systems "suffer from poor governance, under-funding, and lack of connection with the needs of the private sector," according to USAID.
"Universities are massively overcrowded, resulting in diminished teacher effectiveness and poor returns on education," it revealed.