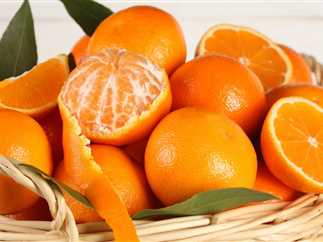 Minister of Agriculture and Land Reclamation, al-Sayed al-Qusair, announced Saturday that Egypt's agricultural exports exceeded three million tons from January-May 2022.
A report of the Central Administration of Agricultural Quarantine said that the total agricultural exports during January 1 to May 25 amounted to about 3,115,312 tons of agricultural products, explaining that market access depends on the quality of exports and the application of international standards.
Qusair thanked the Egyptian exporters for their role in increasing agricultural exports, praising the efforts of the agricultural quarantine, the Agricultural Export Council, the commercial representation and the Egyptian embassies abroad.
He added that these embassies have been working in great cooperation in order to remove any obstacles to the state's agricultural exports, and also open new markets that contribute to increasing foreign exchange reserves to Egypt, even amidst current global challenges.
The Minister of Agriculture said that the surplus of the needs of the local market is exported to bring in foreign currency.
He noted that the most important agricultural exports are citrus, potatoes, fresh onions, fresh tomatoes, potatoes, strawberries, fresh and dry beans, garlic, and watermelon.
Qusair explained that the total agricultural exports of citrus reached 1,359,292 tons, in addition to the export of 681,734 tons of fresh potatoes, to occupy second place in agricultural exports after citrus, while 123,589 tons of onions were exported ranking third in exports, and beans ranked fourth in agricultural exports, with a total of 67,897 tons, while sweet potatoes ranked fifth in exports with 37,813 tons.
Egypt's exports of tomatoes ranked sixth, with a total amount of 30,137 tons, while exports of strawberries ranked seventh, with a total of 19,425 tons, followed by garlic, with a total of 15,726 tons, while watermelon got Ninth place in exports with a total amount of 4235 tons.