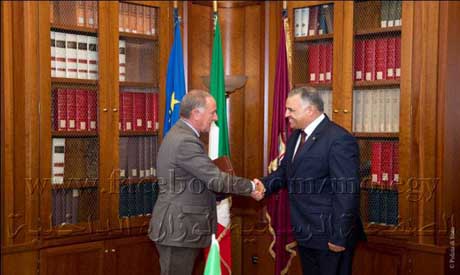 Egypt's interior ministry signed on Wednesday a joint training protocol with Italy's interior ministry in Rome on organised crime and illegal immigration, the Egyptian interior ministry said in a statement.
The protocol states that 360 policemen from 22 African countries will be trained on the latest methods to fight organised crime and illegal immigration under the supervision of Egyptian, Italian and European trainers.
The protocol, which is funded by Italy and Europe, will also involve workshops to exchange expertise between both countries.
The agreement was signed by Egyptian aide to the interior minister, and head of the Egyptian police academy Ahmed al-Amry and the director of the Central Directorate for Immigration and Border Police of Italy's interior ministry Massimo Bontempi.
On Thursday, the Italian ambassador to Egypt returned to Cairo more than a year after Rome recalled its envoy in the wake of the death of Italian student Giulio Regeni in Cairo.