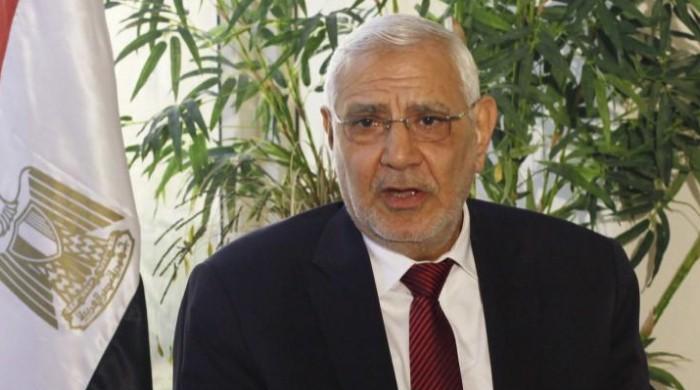 Egyptian security forces arrested former-Islamist presidential candidate and current head of the Strong Egypt Party, Abdel Moneim Aboul Fotouh, on Wednesday night for alleged ties with Egypt's outlawed Muslim Brotherhood (MB), state news agency MENA reported.
Aboul Fotouh was arrested from his home in New Cairo after the country's state prosecution ordered his detention. According to the Strong Egypt Party, policemen dressed in civilian clothing approached his house with an arrest warrant.
He was taken away along with members of his party who were visiting him upon his return from London, where he reportedly gave an interview to Qatari owned Al-Jazeera and criticized state policies.
However, later on Wednesday night, other members of his party were released. But he remains in custody and is expected to be questioned by prosecutors on Thursday.
A prominent opposition figure, Aboul Fotouh led calls in January to boycott the upcoming presidential election, where President Abdel Fattah al-Sisi is running against a sole competitor, Moussa Mostafa Moussa, who happens to be a staunch Sisi supporter.
Aboul Fotouh was among other political figures who issued a statement condemning the election, saying it had lost its legitimacy following recent repressive practices imposed by the government, including the sidelining and arrest of opponents.
Aboul Fotouh was one of the leading presidential candidates in the country's 2012 presidential election. He secured 18 percent of the first round vote, after quitting the MB in pursuit of an independent bid for the presidency.
Egypt banned the Muslim Brotherhood in 2013 after President Mohamed Morsi, a senior MB member was ousted.
Last week, Mohamed al-Qassas, the deputy head of the Strong Egypt Party was arrested pending investigations, after he condemned the "systematic targeting of oppositions," in a statement made in a Facebook post, according to the party's Facebook page.
Meanwhile, according to Human Rights Watch, thirteen local and international rights groups condemned Egypt's presidential election on Tuesday, saying the race would "neither be free nor fair."
However, Egypt's electoral commission vowed to run the election "according to principles of independence, transparency,and objectivity."