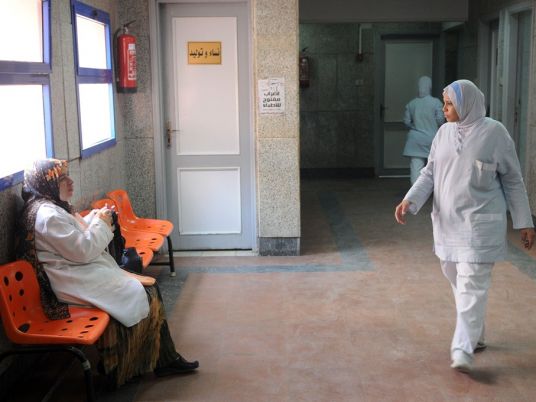 The Egyptian cabinet's media center assured that there is a sufficient strategic stock of medical supplies in government hospitals to face any increase in coronavirus infections.
In a statement on Sunday, the center said it contacted the Ministry of Health to confront rumors spread online about medical supplies shortages in government hospitals. The ministry slammed these reports and said there are no shortages, the statement added.
There is continuous daily follow-up regarding the availability of supplies through an electronic system, the ministry said, to ensure supplying hospitals with all necessary needs immediately – all as part of the government's plan to face the pandemic.
A central crisis room was formed to follow up the situation in the hospitals and provide medical teams with clinical support through consultations in dealing with infected cases and treatment protocols – as well as following up on the implementation of infection control protocols.
According to the statement, the Coronavirus Central Operations Room is held around the clock to follow up on the developments of the situation first-hand, and monitor work progress through the automated network linking the administration of all hospitals, the ambulance authority and the hotline with the room.
Training programs for medical teams in fever, chest and isolation hospitals have also been intensified, it added, to continue providing the best medical service to patients while providing all means of support for medical teams.
The cabinet appealed to all media outlets and social media users to critically analyze the information they share and not spread false information.
Egypt is anticipating second wave of coronavirus with cases of daily infections increasing rapidly.
Health and Population Minister Hala Zayed last week ordered health directorates across the country increase isolation hospitals to receive any suspected coronavirus cases.
The Health Ministry on Saturday reported 358 new coronavirus cases, bringing the country's total confirmed cases up to 112,676.
Ministry spokesperson Khaled Megahed announced 14 new deaths, bringing the total number of COVID-19-related deaths to 6,535 nationwide.
And 98 patients were discharged from quarantine at isolation hospitals, raising Egypt's total number of fully-recovered cases to 101,783.
Patients are considered recovered from coronavirus if their symptoms disappear within 10 days of initial onset, according to the World Health Organization's guidelines.