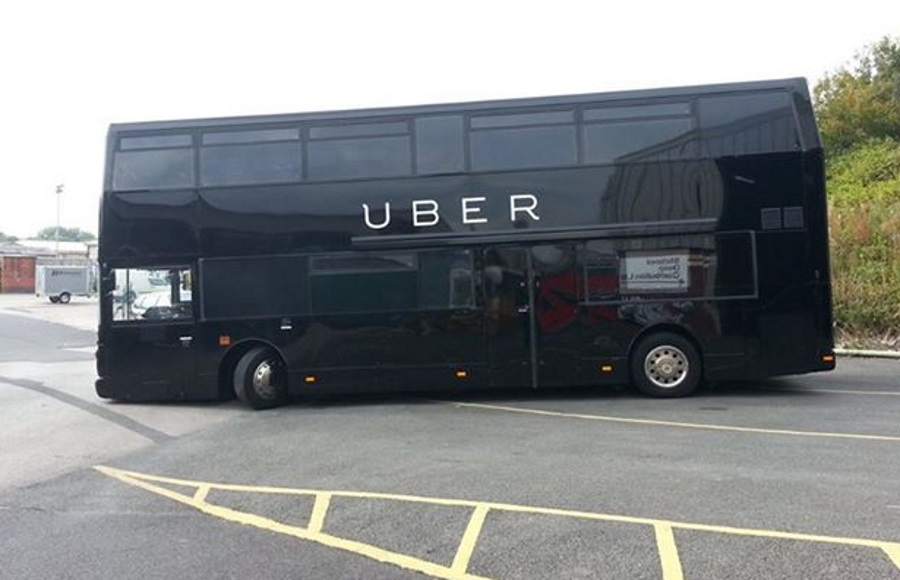 Uber on Sunday picked Egypt to become the first country worldwide to debut its new intercity bus service, offering round-trip routes between Cairo and Alexandria alongside plans to expand to the rest of the country in the next few months.
This service aims to ease traffic across Egypt's cities, an Uber statement said.
Riders can access the service with eight trips per day, and are able to pre-book trips through the application.
Each route passes through nine pick-up and drop off points across Cairo and Alexandria.
The service is available on the Uber application under 'Bus routes' in the menu bar, or by selecting trip destinations between Cairo and Alexandria.
The company assured that coronavirus safety measures will be in place, with passengers and drivers urged to wear face masks during trips. The maximum number of passengers has also been reduced to encourage distancing, the statement added, while sanitizers are provided in each bus.
Uber CEO Dara Khosrowshahi, Chief of the US Mission in Egypt Thomas Goldberger, and Investment Minister Sahar Nasr first launched Uber Bus in 2018 in Egypt as the first country in the world to receive the service.
Uber Bus was announced as part of the company's investment plan in Egypt, as it pumps US$100 million over the next five years.
Nasr confirmed the Ministry's support to all companies expanding their activities in Egypt. She remarked that Uber's selection of the country was proof of its successful investment climate, following recent legislative reforms.