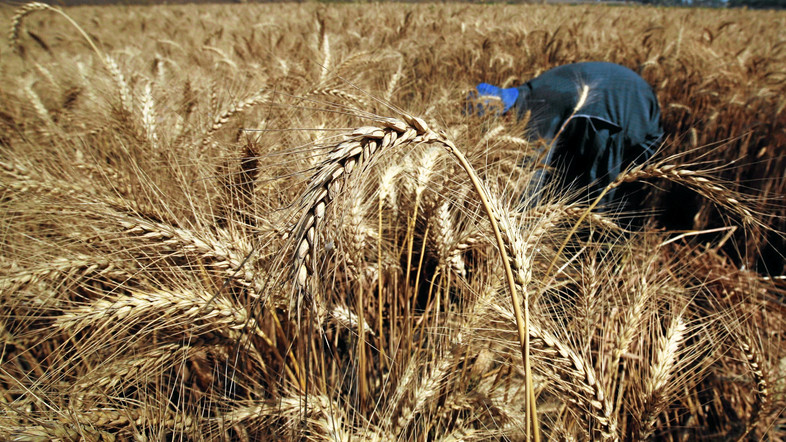 Statistics from the Russian Export Center revealed that Egypt has surpassed China as the largest purchaser of Russian products, importing almost $1.8 billion worth of products in 2017, Russian news agency Russia Today (RT) reported.
Egypt's food imports from Russia accounted for $1.73 billion, almost 44 percent more compared to the previous year. Due to Egypt's high consumption of bread, 82 percent of the country's food imports from Russia was wheat.
According to the Russian Export Center, Russia has shipped 7.8 million tons of wheat to Egypt, accounting for approximately a quarter of Russia's wheat exports. Total wheat imports by Egypt made up 11.2 million tons.
"For comparison, China's food imports from Russia amounted to $1.71 billion having increased by 11 percent, versus the previous year," RT reported.
Total food exports from Russia in 2017 increased by almost a quarter and amounted to $19 billion, data from the Russian Export Center shows.
On February 16, Bloomberg reported that Russia's grain imports in 2017-2018 are expected to make up 36.6 million tons. If the forecast proves correct, it is expected to be the largest number for any country in the world over the past 25 years.
"Russia has recently boosted wheat export contracts on expectations of a record grain harvest, and Egypt is one of its biggest customers," according to RT.
"Wheat exports to Egypt have averaged between four and five million tons a year, and are expected to reach six million tons. Moscow and Cairo are currently in discussions regarding the possibility of Russian participation in the construction of grain infrastructure in Egypt," RT reported.
Russian Prime Minister Dmitry Medvedev said that the two countries are exploring the possibility of signing a free-trade agreement. The deal could boost trade and investment, he said.
In 2015, Russian President Vladimir Putin and Egyptian President Abdel Fatah al-Sisi agreed to build a Russian industrial zone, which will be part of a new Suez Canal project. The industrial zone is expected to develop transport and logistics infrastructure, and create additional opportunities for industry and agriculture.
With completion expected in 2035, some Russian companies plan to spend $4.6 billion for its construction.