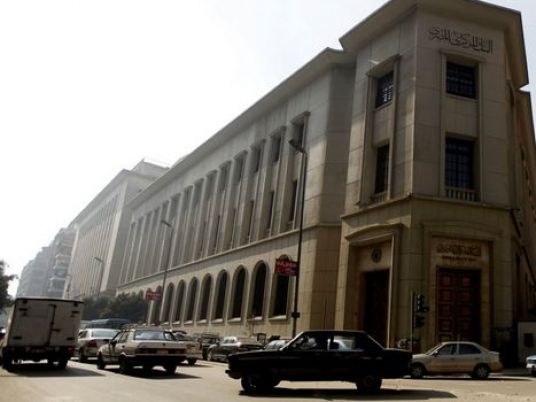 Egypt's central bank is expected to hold interest rates in Thursday's monetary policy meeting, according to an informal survey of five economists by Reuters, as it tries to balance combating inflation with efforts to boost investment and growth.
The monetary policy meeting will be the first under new central bank governor Tarek Amer, who has led a recent drive to indirectly support the Egyptian pound and supply banks with dollar liquidity despite dwindling foreign reserves.
At its last meeting, on Oct. 29, the central bank kept its overnight deposit rate at 8.75 percent and its lending rate at 9.75 percent, for the sixth consecutive time.
Three out of five economists surveyed by Reuters said they expect the central bank to leave rates unchanged at its Dec. 17 monetary policy meeting.
"For now, with the domestic economy struggling, we suspect that interest rates will be left on hold," Capital Economics said in a research note last week.
Other economists say rates need to rise to bolster the Egyptian pound and curb near double-digit inflation in a country where millions live hand to mouth.
Egypt's urban consumer inflation jumped to 11.1 percent in November, its highest level since June, propelled by the rising cost of food.
Pressure to raise rates could also intensify if the Federal Reserve lifts U.S. interest rates on Dec. 16, as expected.
"We believe the (central bank) will likely opt for a soft rate hike – 50 bps," Hany Genena, the head of research at Pharos Securities Brokerage told Reuters last week.
"(That) will likely achieve the dual objective of minimizing the impact on government and corporate borrowers whilst enabling banks to raise their deposit rates to increase the allure of the Egyptian pound."
Earlier this month, Egypt revised its GDP target for the current fiscal year to 5.5 percent growth from 5 percent and said its economy grew at 4.2 percent in the 2014/2015 fiscal year, up from 2.2 percent the previous year.