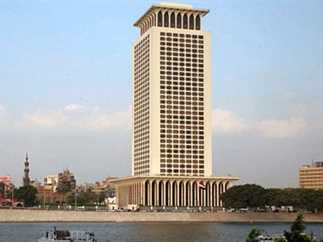 The Egyptian Foreign Ministry expressed its rejection of a German government statement commenting on an upcoming trial session of lawyer Mohamed al-Baqer and other defendants before the Egyptian judiciary.
The Foreign Ministry said in a statement that it "considers this manner, which involves unacceptable transgressions, as a blatant and unjustified interference in Egyptian internal affairs."
It added that it "is condemn a judicial track without objective evidence or support."
"It is surprising that the German government demands respect for the law, and at the same time calls for intervention and influence on the rulings of the majestic Egyptian judiciary, which is known for its independence, impartiality and integrity. With this we see double standards."
The Foreign Ministry statement stressed that it "reaffirms once again its complete rejection of interference in internal affairs, the necessity of respecting the rule of law and the constitution of the Egyptian state, and that assuming a specific outcome is totally rejected because this represents a waste of the judiciary and justice, the principles of the rule of law, and the provisions of the Constitution".
The Egyptian Foreign Ministry concluded its statement by saying, "It is better for the German government to pay attention to its internal challenges, rather than imposing its guardianship on others."
The German Foreign Ministry said in a statement on Friday, that "the upcoming pronouncement of a judgment on 20 December 2021 in the trial of the lawyer Mohamed al-Baqer will show where the human rights situation in Egypt is heading. "
It added that "the German Government expects the Egyptian Government to work to ensure that Mr El-Baqer receives a fair trial and is released, along with his co-defendants Alaa Abdel Fattah and Mohamed Ibrahim. Lawyers must not be punished for practicing their profession."
"We welcome the most recent steps by the Egyptian Government to improve the human rights situation, including by introducing Egypt's first national strategy for human rights in September 2021, and we will follow its implementation with great interest," the statement said.