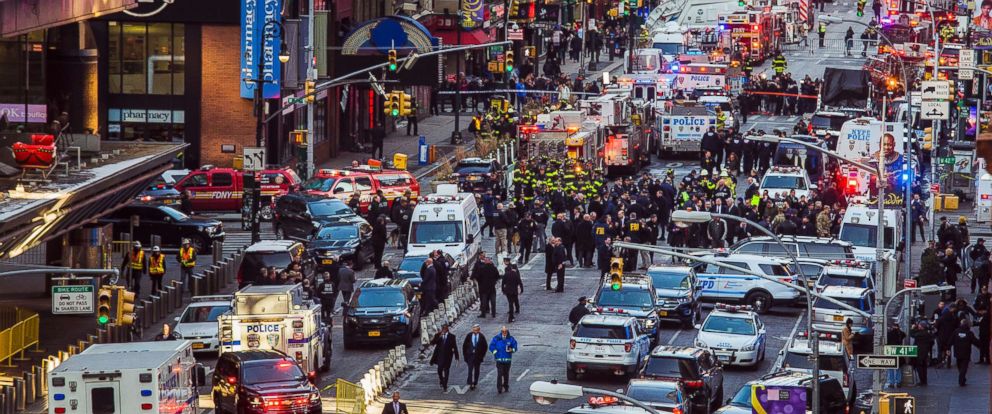 The Egyptian Ministry of Foreign Affairs condemned on Tuesday the attempted terror attack in New York City's main bus terminal on Monday, which injured three people – including the suspect.
In the statement, the foreign ministry expressed Egypt's sincere condolences to the families of those injured, wishing them a speedy recovery and exhibiting solidarity by emphasizing that the Egyptian people and government stand with United States in such ordeals.
The statement affirmed that such acts of terrorism are anti-human extremist ideologies which breach the divine principles and laws.
The statement emphasized the necessity of devising a comprehensive international strategy to eliminate all forms of terrorism in order to reinforce international peace and security.
On Monday, an improvised low-tech pipe bomb strapped to a man went off at the Port Authority bus terminal, located near Times Square.
The explosion occurred in an underground passageway under 42nd Street between 7th and 8th Avenues. The 7:30 am blast filled the passageway with smoke, US police said, but Monday morning commuters were largely unharmed, with the suspect himself suffering the most severe injuries.