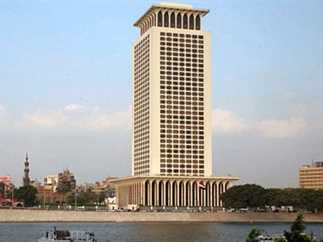 Egypt has strongly condemned the Israeli targeting of a residential area in Jabalia refugee camp, in a statement issued by the Ministry of Foreign Affairs.
The statement said: "Egypt strongly condemns the Israeli inhumane targeting of a residential area in Jabalia refugee camp, which resulted in the deaths of more than 400 civilians, including martyrs and injured, according to initial estimates. Egypt considered this a new flagrant violation by the Israeli forces of the provisions of international law and international humanitarian law, which complicates the current crisis and portends serious consequences that are difficult to deal with at all levels."
The statement continued: "Egypt warns against the continuation of these indiscriminate attacks that target defenseless civilians in their shelters and around medical centers and hospitals that they resort to to escape the Israeli violent and ongoing shelling, without any regard for the lives that are being lost, and in a way that exacerbates the critical and deteriorating humanitarian conditions in the Strip."
The statement pointed out: "Egypt calls on all countries and international parties to condemn these attacks in a clear and unambiguous manner, and to stop them immediately, and for the international community to fulfill its responsibilities towards providing the necessary protection for Palestinian civilians, stressing the need for all international efforts to ensure safe, full and sustainable access to humanitarian and relief assistance, to alleviate the burden of the humanitarian crisis that the Palestinian people in Gaza are suffering."
A violent Israeli shelling targeted a densely populated area of displaced persons and civilians in the center of Jabalia refugee camp in northern Gaza Strip on Tuesday, leaving a new massacre that killed more than 400 people and injured according to the Ministry of Health.
Head of the Government Media Office in Gaza, Salama Ma'roof, said: "The Israeli occupation's committing of horrific massacres against civilians and refugees in the Palestinian camps in the Gaza Strip, the latest of which was the massacre in Jabalia refugee camp in northern Gaza Strip, represents a new crime in the context of the ongoing Nazi Zionist holocaust against civilians in Gaza for 25 days."
He added: "We call on the international community, UN organizations and the International Criminal Court to work hard to expose the occupation's crimes and to stand up to their legal and humanitarian responsibilities in the face of these crimes, especially the latest massacre in Jabalia refugee camp, which killed hundreds, including martyrs and injured, the majority of whom are children and women."