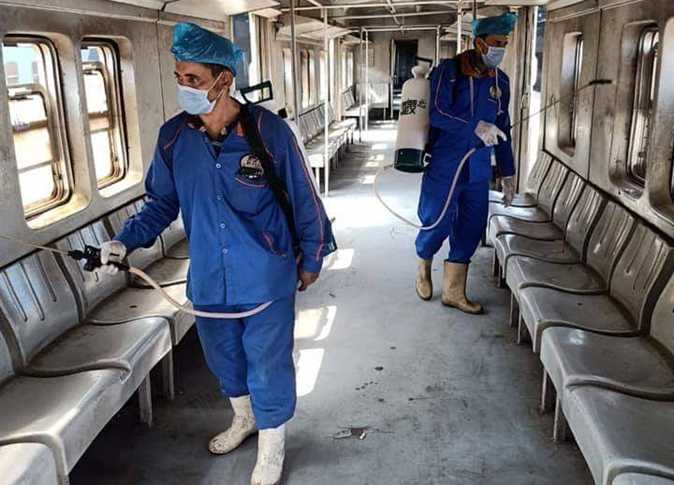 Egypt announced on Monday 40 new coronavirus cases and two additional deaths, with a total of 166 cases and four deaths from the virus now having been confirmed in the country.
Official Spokesperson for the Health Ministry Khaled Megahed said that 35 of the newly recorded cases were Egyptians. The remaining five are foreigners from different countries.
Eight of the newly confirmed cases of COVID-19 are returnees from the Umrah pilgrimage in Saudi Arabia, while the rest were in contact with previously announced cases, he added.
The two new deaths are for a 72-year-old German national who passed away in Luxor Governorate and a 50-year-old Egyptian man from Daqahlia Governorate, who had been in contact with an Egyptian woman who died from the virus in Daqahlia, Megahed added.
Two other deaths from COVID-19 had been reported previously in Egypt — one a 60-year-old German tourist who tested positive in Hurghada after having traveled in Luxor and the other a 60-year-old woman from Dakahlia, reported on March 8 and March 12 respectively.
Three family members of the late Egyptian man from Dakahlia were among the 40 new cases that tested positive for the virus, he continued.
All of the new cases have been quarantined and most are in stable condition, he said, adding that seven of the newly confirmed cases were in "fair" condition and two of the new cases were in serious condition. 
Twenty-six cases to date have recovered from the virus, he added.
Health Minister Hala Zayed has ordered strict measures be implemented to contain the outbreak in the Governorates of Daqahlia, Damietta, and Minya, which the Ministry says have recorded the highest number of individuals who had contact with previously confirmed cases. 
Megahed stated that the preventive measures taken in those governorates included increasing the number of epidemiological teams dispatched to the area, sanitizing governmental and non-governmental facilities, and intensifying awareness campaigns, in addition to ordering self-isolation for those who may have had contact with positive cases as a precautionary measure. 
According to Zayed, 300 families in Daqahlia have been placed under quarantine as part of steps to contain the spread of the virus.
Megahed, meanwhile, reiterated that Egypt's government is maintaining transparency regarding confirmed cases and following international health regulations in coordination with the World Health Organization.
Egypt moved to close schools and universities across the country last Saturday for two weeks, while incoming and outgoing flights will also be suspended starting Thursday, March 19 at 12 pm and lasting until March 31.
Over 170,000 cases of the novel coronavirus and upwards of 7,000 deaths have been confirmed worldwide.
The World Health Organization said last week that Europe is the new epicenter of the virus outbreak, which originated in Wuhan, China in December of last year. Italy, currently the hardest-hit nation on the continent, announced a jump in deaths on Monday, with over 2,000 having died from complications of the virus in the country.
Edited translation from Al-Masry Al-Youm
Image: Workers sanitize train cars and stations part of the Abu Qir line in Alexandria, Egypt (Al-Masry Al-Youm)