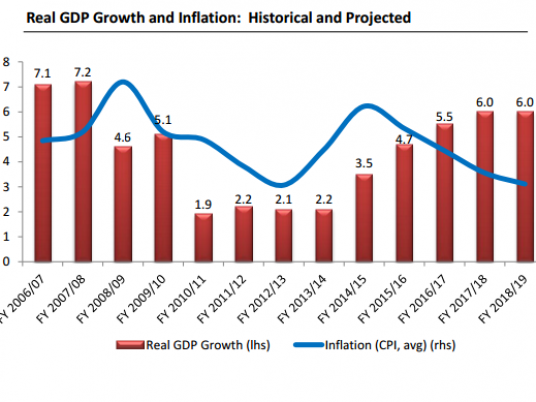 Egypt's annual urban consumer inflation slowed to 9.1 percent in November from 11.8 percent in the previous month, the official statistics agency CAPMAS said on Wednesday, in a boost for the government as it tries to restore economic stability.
Inflation accelerated this summer, with fuel prices jumping by up to 78 percent, after President Abdel Fattah al-Sisi's government slashed subsidies as part of politically sensitive reforms aimed at narrowing the budget deficit and gaining the confidence of foreign investors.
Until the fuel price hikes in July, Egypt's annual inflation had been slowing after hitting its highest level in nearly four years in 2013.
In the last quarter, gross domestic product in the Arab world's most populous country grew 3.7 percent from a year earlier, suggesting the economic recovery is gaining strength.
Egypt's economy has been battered by political upheaval, street protests and militant violence since a popular uprising toppled veteran autocrat Hosni Mubarak in 2011. (Reporting by Shadi Bushra; Editing by Gareth Jones)