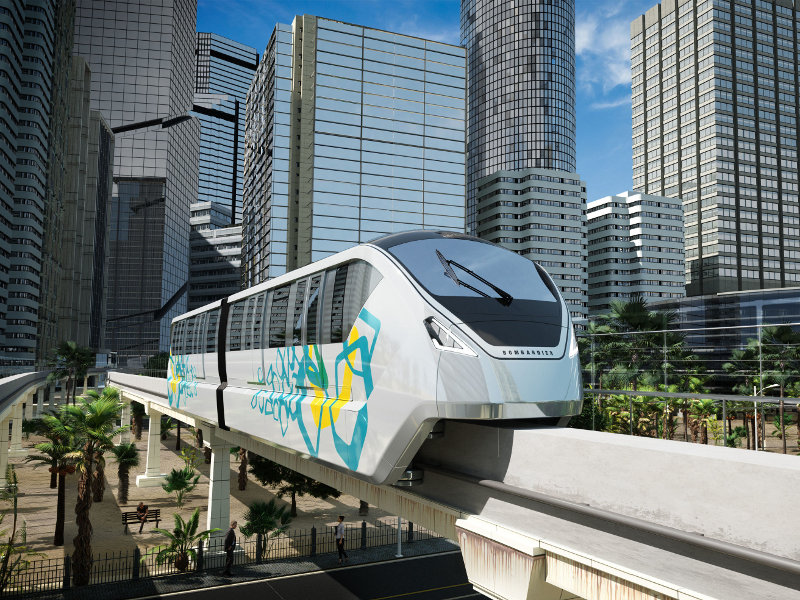 The Egyptian cabinet's Media Center on Tuesday denied rumors that the monorail project would be restricted to serving residents of the New Administrative Capital.
The center said claims of this matter reported by several websites and on social media are baseless.
It cited the Transport Ministry as saying that the New Administrative Capital's Monorail project is one of the biggest projects that will represent a major cultural shift in the mass transportation system in Greater Cairo.
The monorail will serve all commuters from Cairo and Giza to New Cairo, the New Administrative Capital and Nasr City.
It will link the Greater Cairo region with the New Administrative Capital, and contributes to facilitating the movement of employees.
The Media Center said that the monorail will be connected with the third line of the subway at the Stadium Station in Nasr City, and with the electric train at the City of Arts Station in the New Administrative Capital, with a length of 56.5 km, and a total of 22 stations.
The Transport Ministry called on all media outlets and social media users to investigate accuracy and objectivity in publishing news, and communicate with the concerned authorities to check before publishing information that is baseless.
The monorail is scheduled to start operating in October.
The US$4.5 billion monorail project is the first of its kind in Egypt and includes two lines: a 43 km-long rail set to extend from 6th of October City to Giza, and another rail connecting Cairo's New Administrative Capital to Nasr City at a length of 54 km.