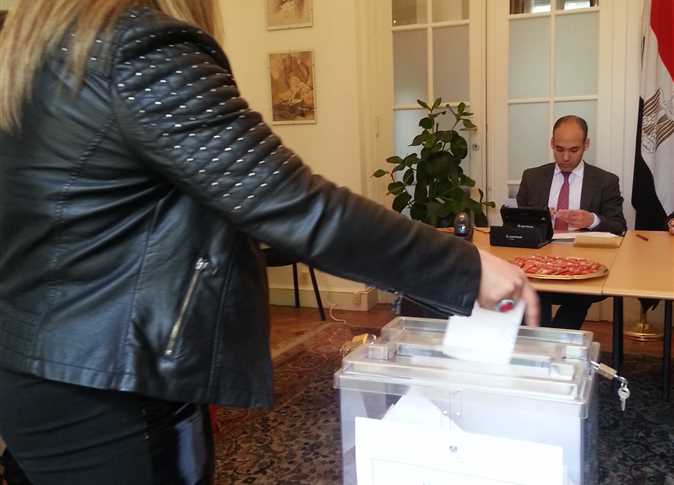 The Egyptian Embassy in Germany expressed on Thursday its disapproval of statements made by the German Commissioner for Human Rights concerning the integrity of the upcoming presidential election in Egypt and the human rights situation in the country.
In a statement, the Egyptian embassy emphasized its categorical rejection of the unacceptable approach of interfering in Egyptian internal affairs.
The embassy said it hoped that the German commissioner would leave the Egyptian state to complete its steady path towards democratization, consolidate the foundations of modernity, and uphold the values ​​of human rights, especially on the threshold of its fourth election since the revolution of June 30, 2013.
On Wednesday, the German government's Commissioner for Human Rights and Humanitarian Aid, Barbel Kofler expressed her concerns on the integrity of the Egyptian presidential election, which will be held in Egypt from March 26-28.
According to a copy of Kofler's statement sent from the German Embassy in Cairo to media outlets, Kofler said that the Egyptian election should provide the opportunity for political participation by citizens, work to renew the democratic legitimacy of their political leadership, and promote social cohesion.
"I am concerned, however, that the opportunities associated with free and fair elections in Egypt are not being exploited," she added in the statement.
She noted that there are major concerns due to numerous reports of arrests and intimidation of potential candidates and their supporters, the severe restrictions on freedom of expression and assembly, and the repressive treatment of independent media in the run-up to the election.
She called upon the Egyptian authorities to put an end to the repression, oppression of civil society and media, and to allow all citizens of Egypt to exercise freely their right to freedom of expression and assembly that are guaranteed by the Egyptian Constitution.