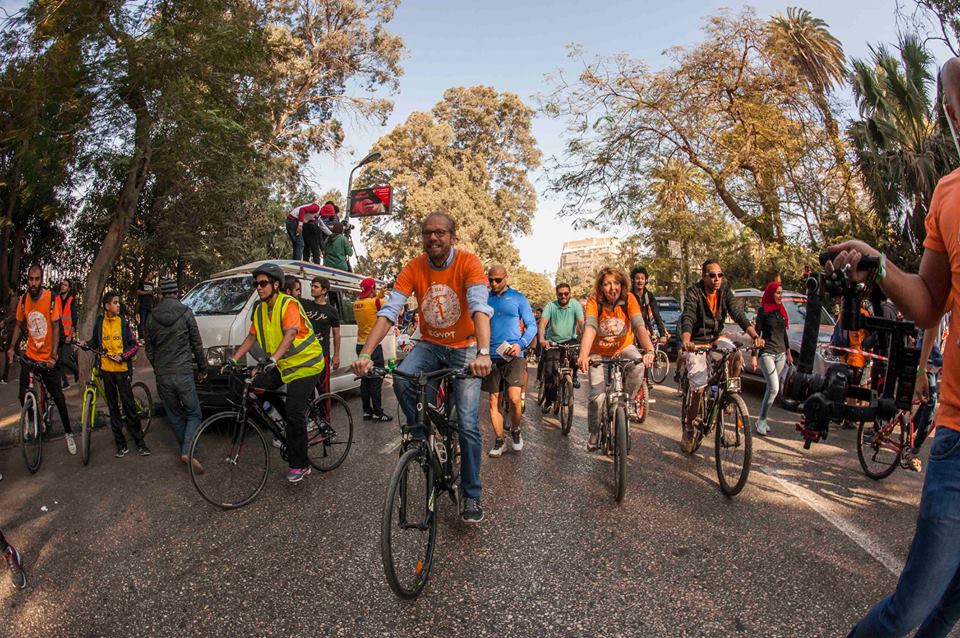 In an attempt to encourage cycling culture in Egypt, Cairo's Governor Atef Abdel Hamid signed this week a protocol with the UN Human Settlement Programme to dedicate bicycle lanes and routes all over Cairo's heavily packed streets, in order to introduce the very first bike-sharing service in Egypt.
As part of Egypt's plan to develop the urban transport system in the capital, and to promote healthier lifestyle options, the first phase of the project will include the construction of several bike-sharing stations in downtown Cairo. The locations will be selected to allow easy access to the metro and bus stations in the area.
Preliminary studies of the project indicated that the first stage of the project will see 300 bicycles set "in stations that are in close proximity to one another," to connect bike routes with existing means of transportation.
"We plan to set the lanes crossing through the main squares in Cairo, through to al-Alfy, al-Azbakeya, the cornice, as well as Manial. We are stressing on the areas where youth usually gather, like universities, since they are our main target audience," Abdel Hamid said.
Accordingly, the prices for using the bike sharing system will accommodate Egypt's youth.
The first phase of the major project will cost $1.5 million, which will be entirely funded by the Zurich-based Drosos Foundation, according to their press release on the matter.
The Drosos Foundation is a Swiss non-profit organization (with offices in Cairo and Casablanca), established in 2005 to fight poverty, protect the environment and improve youth's access to education and creative activities.
Cairo's Director of Traffic, Alaa al-Din Metwali, stressed on the importance of  "smartly" introducing the bike sharing system to Egyptians, adding that its success will only occur through various awareness campaigns promoting the idea.
Cycling in Egypt has become popular in recent years, with bicycles increasingly being adopted as an alternate mode of transport for many Egyptians.