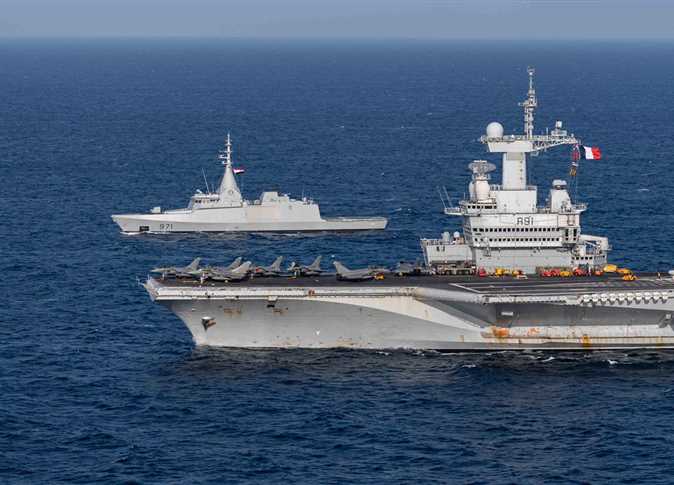 The Egyptian Naval Forces and their French counterparts carried out a joint transit naval training within the Northern Fleet in the Mediterranean Sea as a continuation of joint exercises of the Egyptian Navy with friendly countries.
The Egyptian stealth frigate "Sagem Port Said" and the French stealth frigate "La Fayette" participated in the drill, which included the implementation of an air defense exercise and tactical exercises for the use of armed forces with naval units, in addition to electronic warfare exercises.
Both parties carried out a surface artillery firing exercise, in addition to training on maritime security operations to detect surface and air threats.
The Sagem Port Said is equipped with the latest combat and technological systems, and recently joined the Egyptian Navy after being manufactured locally at the Alexandria Arsenal Company.
These joint exercises aim to stress the readiness of the naval units and their crews, while keeping pace with major global naval forces.