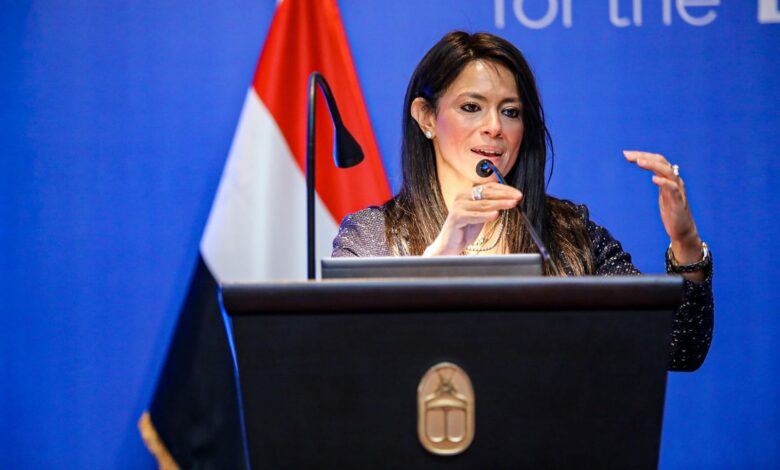 Egyptian Minister of International Cooperation Rania al-Mashat announced Sunday that Egypt has great potential to become a regional center for innovation and creativity.
The past few years have witnessed increasing growth of the Egyptian entrepreneurship scene, and a rise in the number of new ideas in various fields enhances optimism in this vital sector.
This came during her meeting on the Marketplace Middle East program, broadcast on CNN International, with media host Eleni Giokos, as Mashat shed light on the environment of entrepreneurship and innovation in Egypt and national efforts to deal with the current global crisis.
W/@CNN's @EleniGiokos on the Marketplace Middle East, I highlighted #Egypt's #startup scene, the vibrant innovation hub bringing a new meaning to the #digital landscape & structural reforms that helped mitigate the full impact of the latest global shock.https://t.co/YK8eqHfdWz pic.twitter.com/7qCneIBqtD

— Rania A. Al Mashat (@RaniaAlMashat) October 9, 2022
Mashat explained that creativity and innovation are always at the forefront of cutting-edge solutions for inclusive and sustainable growth, and finding solutions to development challenges.
She said that Egypt differs as about 60 percent of the population is at the age of thirty years, giving them an advantage to become a regional center for innovation.
Egypt ready to face global challenges
Regarding current global developments, Mashat said that while it does pose challenges towards developmental efforts, Egypt is on its way towards creating the appropriate conditions to increase private sector investments and implement structural reforms that enhance flexibility and expand the scope of opportunities available for private sector participation in development.
Until the end of last year, more than 176 startup companies received direct and indirect investments through the Egypt Entrepreneurship and Investment Company, which is a model for partnerships between the public sector and the private sector to support startups.
Mashat stated that the Egyptian state is working to enhance multilateral cooperation as one of the sources of funding to achieve the national development vision and implement the 2030 sustainable development goals, in addition to the main role of the private sector, which is a key partner in development efforts, as well as self-financing from the state's general budget.
The development finance portfolio in the areas of innovation, digital transformation and entrepreneurship amounts to one billion dollars, representing four percent of the development finance portfolio in Egypt, which amounts to about US$26 billion.