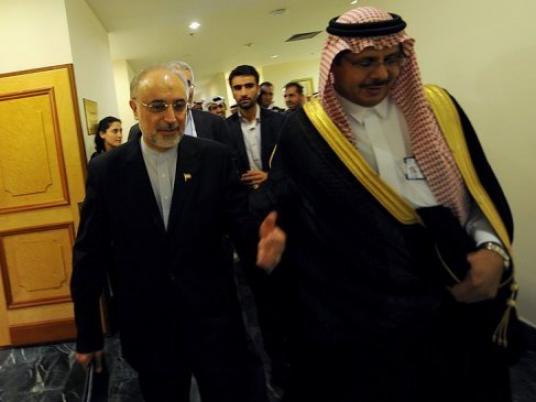 Egyptian President Mohamed Morsy has no immediate plans to restore ties with Iran, his spokesperson said in comments published Saturday ahead of a landmark visit to Tehran later this month for a Non-Aligned Movement summit, AFP has reported.
"The matter [of restoring diplomatic ties] is out of the question at this stage," Yasser Ali told the Saudi-owned newspaper As-Sharq al-Awsat in an interview also carried by Egyptian media.
Morsi will spend only four hours in Tehran on 30 August, long enough to hand over the presidency of the Non-Aligned Movement to the Islamic republic, Egypt's state-owned Al-Ahram newspaper reported.
The Egyptian president will stop in Tehran on his way back from a 36-hour visit to China, the country he chose for his first major international outing, Al-Ahram added.
Tehran severed diplomatic ties with Cairo in 1980 after the Islamic revolution in Iran, to protest Egypt's 1979 peace treaty with Israel and its hosting of the deposed shah.
Ousted Egyptian president Hosni Mubarak regarded Iran as a destabilizing factor in the Middle East.
On August 17, Tehran backed Morsy's proposal at an Organization of Islamic Cooperation summit in Mecca to form a committee grouping Egypt, Iran, Saudi Arabia and Turkey to find a settlement to the conflict in Syria.

Meanwhile, Iranian Foreign Minister Ali Akbar Salehi discussed the Syrian crisis during a phone call with his Egyptian counterpart Mohamed Kamel Amr, Mehr news agency reported.
According to the agency, the two ministers discussed two proposals, one of which was the Iranian of forming a contact group on the developments in Syria, and the Egyptian proposal before the Islamic Summit in Mecca, calling for the formation of a contact group consisting of Iran, Turkey, Saudi Arabia and Egypt to settle the crisis.
The Iranian foreign minister had announced Friday that Iran will propose a project to solve the Syrian crisis during the Non-Aligned Movement summit, to be held this week in Tehran. The proposal relies on rational, logical and acceptable foundations that are "difficult to oppose," said Salehi.